American cold drink brand RC Cola now available in Nepali market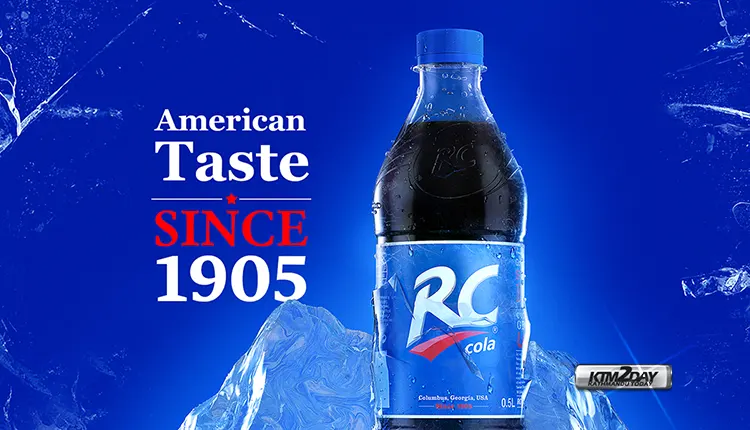 American cold drinks brand RC Cola has now entered the Nepali market. Starting production in Nepal, six products of RC Cola have become available in the Nepali market.
Ventura Bottlers Pvt. Ltd. has introduced a new range of light carbonated beverage products in the Nepali market.
The company has unveiled in Nepal – RC Cola, Mighty Rain, RC Q Lemon Lime, RC Q Orange, RC Zeer Up, G Power, Carbonated Water in a special program today.
The market price of all these products is the same, the company said. The Nepali market price of 250 ml bottle will be Rs 40.
Ventura Bottlers Pvt. Ltd. has set up its own company in Hetauda with an investment of Rs. 500 million. Chairman of the company Subhash Acharya said that the company has been able to bring it's products to the market from today even though it had planned to make it available in the Nepali market from Nepali New Year back in April.
The company has informed that these products will be available all over Nepal.
Chairman Acharya said, "RC Cola, an original American cola with an old and well-known American image, is now available in shops or stores in Nepal."
According to the company, the concentrate drink raw materials required for its production are imported directly from Columbus, Georgia, USA. The company has stated that RC Cola will be made in Nepal from the blending of Nepali water in the state-of-the-art plant of Ventura Bottlers in Makwanpur.
The company claims that RC Cola, which started production in the United States in 1905, has been around the world continuously for the past 116 years.
RC's products have been approved and regulated by the United States Food and Drug Administration (FDA), the European Food Safety Agency (EFSA), as well as various food safety agencies in Asia and Africa.
The company claims to pay attention to the level of production and commitment to consumer interests. The company says that every product of RC Cola produced in Nepal is also associated with Nepali originality.
The company said, "We are proud to bring RC Cola, one of the world's oldest, most original and creative symbols, to Nepal." '
Kevin Aryal, CEO of the company, said that even though there is competition in cold drinks in Nepal, there is an opportunity to get acquainted with the market through its quality and originality.