Ruru Hydropower to issue premium IPO starting April 2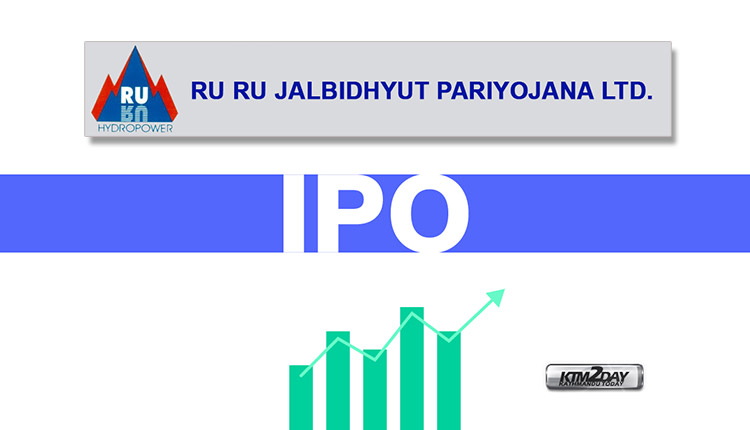 Ruru Hydropower Project Limited is going to issue initial public offering (IPO)  from April 2 (Chaitra 20). The company is going to issue shares to the public for a total of Rs 120 by adding a premium of Rs 20 to the face value of Rs 100 per share.
The company is going to issue a total of 47,706 shares out of which, 2 percent or 8 thousand 154 lots have been set aside for the employees and 5 percent or 20 thousand 385 lots for the collective investment fund.
The deadline for the IPO will be extended till Chaitra 24 and if the application is not received within that period, it will be extended till April 2 (Baisakh 3). Investors will be able to apply for a minimum of 10 units of share and a maximum of the entire lot in the company's IPO.
The company has already distributed 47,705 shares to the locals of the project-affected Gulmi district since Falgun 7. The company has appointed NMB Capital as the issue and sales manager for the IPO issue.
The company is operating the 5 MW Upper Hugdi Khola project in Hugdihola. The project has been generating electricity since March 2015. ICRA Nepal has given ICRA NP IR Triple B rating to the company in the rating given for IPO issue. This indicates that it is moderately safe to meet financial obligations on time. All C-ASBA member banks and financial institutions and their designated branch offices who have received approval from the Nepal Securities Board can apply for the company's IPO .
The company, which currently has a paid-up capital of Rs 326.164 million, will reach Rs 407.7 million after the IPO sale to the locals and the general public.