Samsung Galaxy A12 becomes best-selling smartphone of 2021 overtaking Apple iPhone 12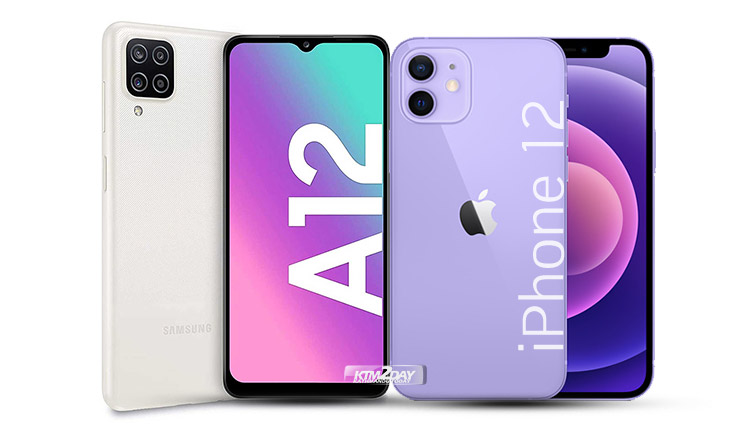 In 2021, according to Omdia, the Samsung Galaxy A12 has overtaken Apple's iPhone as the best-selling smartphone. The device, which was unveiled at the end of 2020, quickly rose to the top of the best-selling phone list.
Overtaking Apple's iPhone 12's stated shipment total of 41.7 million units, Samsung shipped 51.8 million units. iPhone 12 costs five times more than the Galaxy A12, which is interesting. Galaxy A12's average retail price is $160, whereas the iPhone 12's average selling price is $851.
The iPhone 13 comes in third place, selling 34.9 million units. It is the iPhone 11 that comes in at number four, having sold 33.6 million units.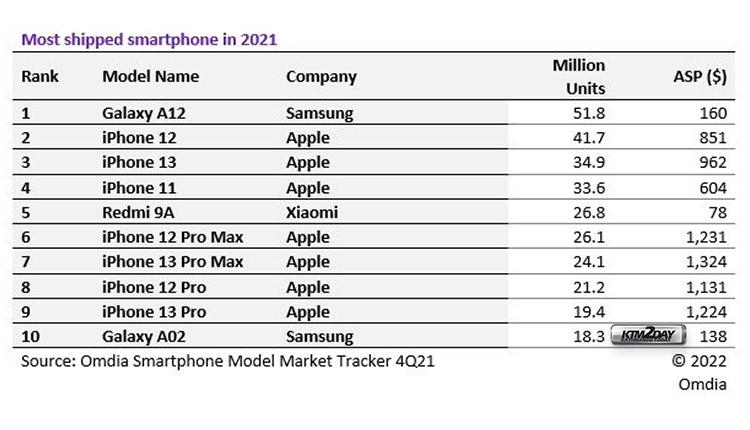 The Redmi 9A, an entry-level smartphone, took fifth place in the rankings. It is the least expensive of the best-selling phones on this list, selling for an average of $78.
Finally, the iPhone 12 Pro Max, iPhone 13 Pro Max – Apple's newest smartphone, iPhone 12 Pro, and the iPhone 13 Pro follow. And Samsung's Galaxy A02, another budget smartphone also secures it's position into the top ten list.