Samsung Galaxy S22 Ultra high detailed images appear with other variants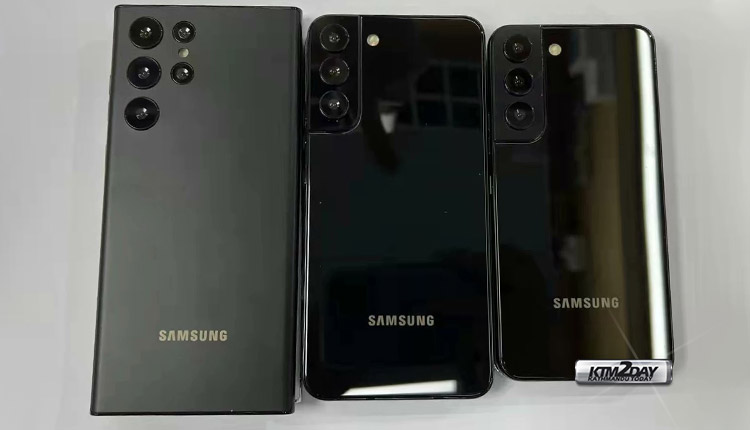 Mockups of the Samsung Galaxy S22, Galaxy S22 Plus, and Galaxy S22 Ultra smartphones have been shared online by insider Steve H. McFly, better known as OnLeaks.
Mock-ups of this type are identical replicas of real smartphones, but they lack any electronic components. As a result, accessory manufacturers are able to create appropriate covers for smartphones long before they are officially released.
This mockup of Samsung's Galaxy S22 Ultra has five cameras and a thicker S Pen. This smartphone has a striking resemblance to the Galaxy Note series' flagship model.
The Samsung Galaxy S22 and Galaxy S22 + have a design that is as close to the Samsung Galaxy S21 and Galaxy S21 + as possible.
Well, OK… #Samsung #GalaxyS22 #GalaxyS22Plus #GalaxyS22Ultra #Dummy pic.twitter.com/CD8rnHhStx

— Steve H.McFly (@OnLeaks) December 13, 2021
Ice Universe, a well-known network informant with the twitter handle "Ice Universe," who frequently reveals unique information on new mobile device models, has uploaded black-and-white images of the next Samsung Galaxy S22, S22 Plus, and Ultra models.
Next year, we look forward  for the launch of Samsung Galaxy S22 series, which includes the S22, S22 Plus, and S22 Ultra.