Samsung launches a UV mobile sterilizer box with wireless charging support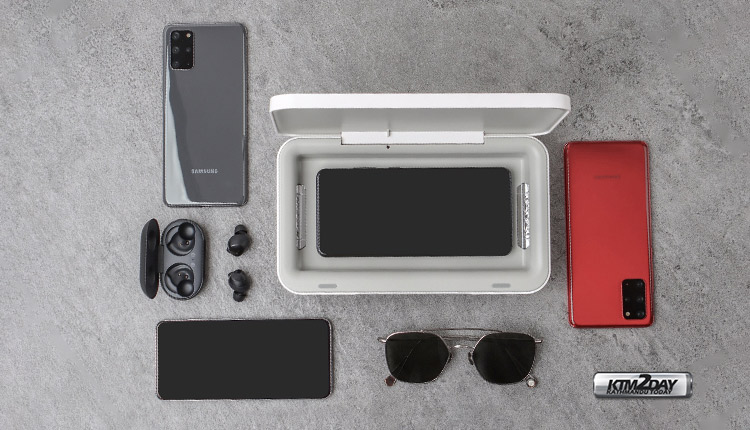 Samsung has launched a new handy device, ITFIT UV Sterilizer With Wireless Charging which can kill germs and bacteria present in smartphones.
Samsung Introduces UV Sterilizer disinfection device with UV-C light that can kill the bacteria that settles on the surface of the smart devices.
The company assures that the sterilizer box can kill 99% of the germs and bacteria present on the surface of gadgets in 10 minutes. It should be noted that there is no mention of its effectiveness against viruses in general or SARS-CoV-2 in particular.
The ITFIT UV sterilizer box has been tested and proven by 3rd party laboratories to effectively kill up to 99% of bacteria such as  Escherichia coli, Staphylococcus, Candida albicans within 10 mintues.
The device comes in a exquisite design with dual UV lamps that enables sterilization of both top and bottom surface of the goods.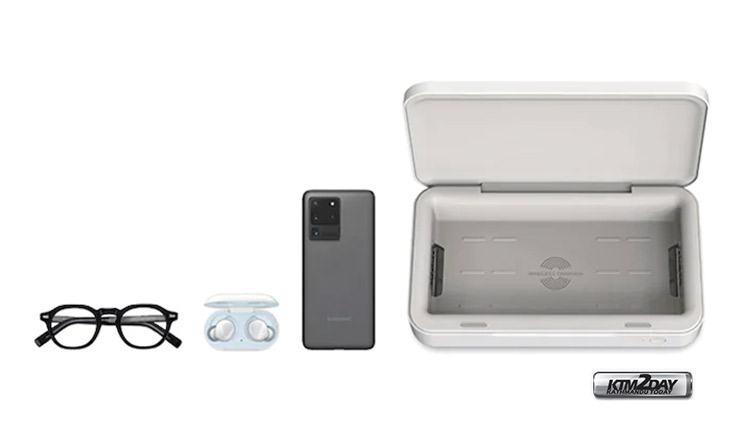 The UV sterlizer box comes with a magnetic cover and provides airtight closure in order to work effectively.
This disinfectant box also doubles as a wireless charger, being able to perform both tasks at the same time. The sterlizer box disinfects using UV-C light and can also recharge mobile phones or other devices with wireless charging such as the Galaxy Buds.
The UV box is large enough to accommodate smartphones of all sizes upto Galaxy S20 Ultra which is 6.57 x 2.99 inches.
Even if it's not 100 percent effective, our phones are covered in bacteria so you're certainly going to benefit from sterilizing it regularly.
The good news is, the ITFIT isn't expensive at roughly $51. The bad news is, for now Samsung only seems to be selling it in Thailand. The company hasn't yet announced the availability of ITFIT UV Sterilizer in other global markets.