Seagate introduces Lyve Drive Mobile System at CES 2020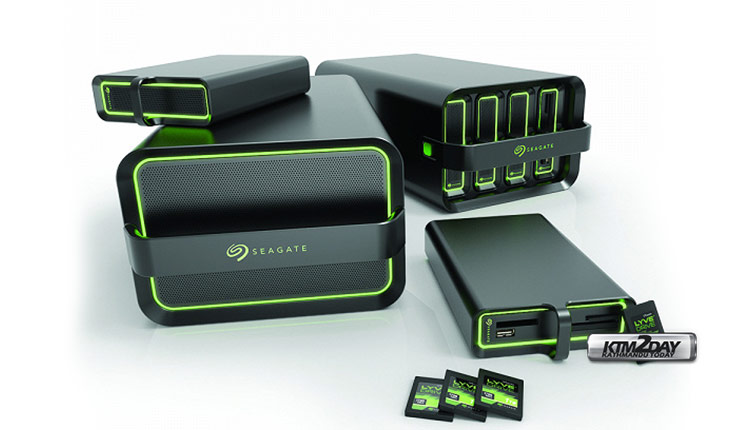 Seagate Technology unveiled Lyve Drive Mobile System Modular Storage at CES 2020. According to the manufacturer, "this is a whole portfolio of solutions for easy, secure and efficient data management, created to accelerate the work of global digital systems."
The system is developed taking into account the rapidly growing volumes of data, and is designed to "efficiently and cost-effectively transfer data between the enterprise, the cloud and peripheral systems."
At CES 2020, Seagate showed off several more products that will be in the same line as the Lyve Drive Mobile System.
In particular, these are 1 TB high-speed CFexpress memory cards and Lyve Drive portable device for working with them. Also presented is an autonomous solution for storing and transporting Lyve Drive Shuttle data, which provides data download from DAS, NAS and other external storage.
The volume of Lyve Drive Shuttle depends on the type of drive used, which can be a HDD or SSD, and reaches upto 16 TB. The device is equipped with an electrophoretic touch screen, which allows you to copy files without using a computer.
Another novelty is the hermetic high-performance Lyve Drive Mobile Array array with six compartments. With 18 TB Exos hard drives using HAMR technology, the total capacity is 108 TB.
The Lyve Drive Modular Array has four compartments. In the variant shown at CES, Seagate Exos 2X14 enterprise-class HDDs are installed in the compartments – the first HDDs with MACH.2 technology.
Finally, the Seagate exposure includes a hub for receiving Lyve Drive Rackmount Receiver data. This 4U rackmount product features two Lyve Drive arrays and enables high-speed data transfer directly to the data center structure without cables.