Segway X260 Electric Dirt Bike Price in Nepal : All Features and Specs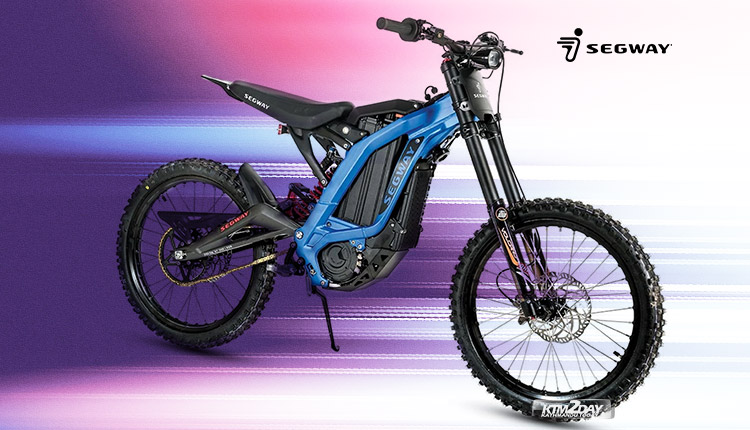 The Segway X260 is a brand-new electric dirt bike from the makers of the well-known two-wheeled self-balancing "personal mobility device."
To put it another way, this new Segway is actually an enhanced version of the old Segway X160.
The X260 dirt eBike was unveiled at SEMA 2019 as the product of a successful partnership between Sur Ron and Segway. With its wheelie-popping torque and long-travel suspension, it's essentially a dirt-slinging electric mountain bike that looks like a dirt bike.
Th X260 comes with stronger power and a larger frame size that use 19-inch wheels and double crown suspension forks from Segway. With a more robust suspension, you'll be able to go faster and over more difficult terrain without worrying about breaking anything.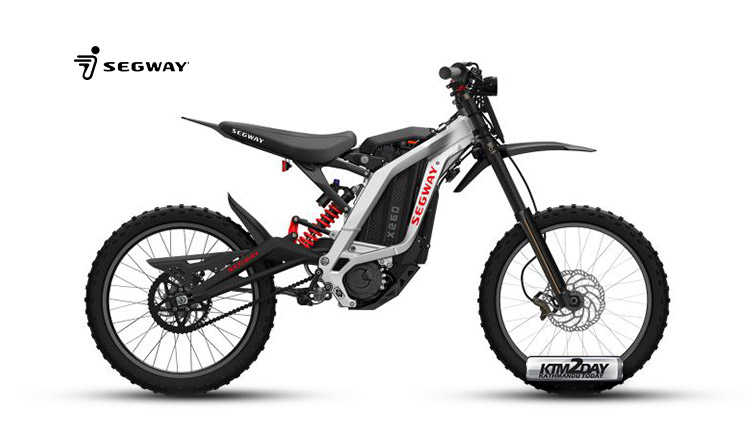 At 75km per hour and 250 Nm of torque at the back wheel, this X260 can go from zero to 50 km per hour in less than four seconds.
This bike has an aluminium frame that contributes to the X260's 121-pound weight, which is significantly greater than that of a typical mountain bike.
The X260's maximum range will be 120 km if it is kept in low-power mode. At 50 kmph, it can travel upto 64 km range, and it's only 48 kg in weight.
Hydraulic disc brakes are standard, as are three-way battery management software and the system has hydraulic disc brakes, as are most high-end motorcycles these days. On top of that, the bike may be recharged either by plugging in or by swapping in a new, charged battery while it is in motion. Segway says that a complete charge takes only four hours.
The Segway dirt eBike has weather-resistant features that make it a true mountain bike. As these overly-hardcore photographs demonstrate, the bike's numerous controllers and other components are covered by the IP67 waterproof-grade level, while the battery is covered by the IP65 certification.
The Segway dirt eBike will cost you a good amount because of all the fancy features, but that's also true of most high-end non-electric bikes, let alone renowned eBike brands.
Specifications
Dimensions: 74.2″L x 30.7″W x 41.3″H
Vehicle Weight: 44kg
Vehicle Weight including Battery: 55kg
Headlight Yes
Wheelbase: 49.8″
Ground Clearance: 10.6″
Max. Climbing Slope: 45°
Max. Speed: 75kmph
Mileage: Up to 120km
Seat Height: 31.9″
Power System: High speed brushless DC motor
Max. Motor Power: 5 kW
Nominal Power: 3 kW
Max. Torque for Driving Wheel: 250 Nm
IP Rating: Battery IP65 / Controller IP67
Vehicle Material: Forged Aluminum Alloy
Handlebar Length: 30.7″
Battery Type: Lithium
Charging Time: 3 – 4 hrs.
Capacity: 32 Ah
Rated Voltage: 60 V
Overcurrent Protection Value: 100 A
Nominal Power: 700 W
Charger Input Voltage: 100-240 V 50-60 Hz
Charger Output Voltage / Power: 67.2 V / 10 A
Charger Model: NB-67D2-10D0
Gear Type: Aluminum alloy 19*1.4
Tire Type: 70/100-19 off-road tire
Wheel Diameter: 19″
Handlebar Grip Material: Silicone rubber
Front Shock Absorber System: Double-shoulder inverted front fork (adjustable)
Rear Shock Absorber System: Multi-link hydraulic spring central type
Rear Shock Absorber Range: 3.3″
Brake System: Disc
Primary Drive System: HTD 8M belt 22.0″
Secondary Drive System: 420 chain with 106 sections
Segway X260 Price in Nepal
The Segway X260 electric dirt bike price in Nepal is set at Rs 4,80,000.