Qualcomm Announces Snapdragon 865 Plus 5G Mobile Platform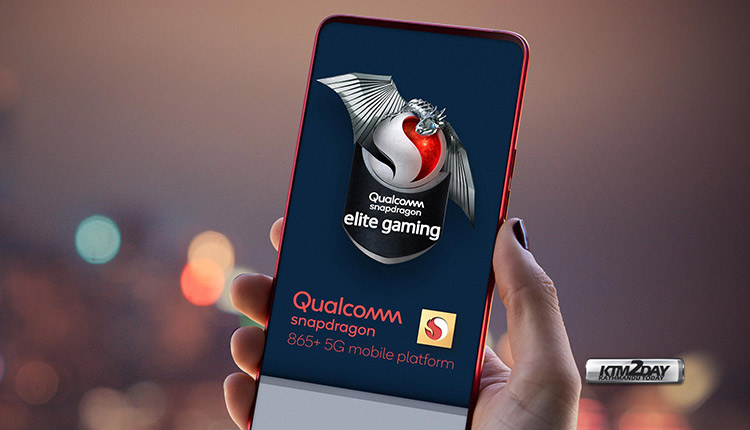 Qualcomm Technologies, Inc. unveiled the Qualcomm Snapdragon 865 Plus 5G Mobile Platform, a follow-on to the flagship Snapdragon 865 that has powered more than 140 devices (announced or in development) – the most individual premium-tier designs powered by a single mobile platform this year. The new Snapdragon 865 Plus is designed to deliver increased performance across the board for superior gameplay and insanely fast Qualcomm Snapdragon Elite Gaming experiences, truly global 5G, and ultra-intuitive AI.
Snapdragon 865 Plus with the Qualcomm Snapdragon X55 5G Modem-RF System enables truly global 5G, world-class gaming, and the latest 5th generation Qualcomm AI Engine for seamless camera, audio, and gaming experiences.
With a full arsenal of Snapdragon Elite Gaming premium features, Snapdragon 865 Plus delivers desktop-quality gaming with first-to-mobile features like updateable GPU drivers and desktop forward rendering, ultra-smooth 5G gameplay at lightning speeds of up to 144 fps, and True 10-bit HDR gaming to provide cinematic detail in over a billion shades of color.
Snapdragon 865 Plus also offers the following enhancements over Snapdragon 865:
Qualcomm Kryo 585 CPU Prime core clock speed at up to 3.1 GHz (10% increase)
Qualcomm Adreno 650 GPU offers 10% faster graphics rendering
Qualcomm FastConnect 6900 compatibility – boasting staggering Wi-Fi speeds for up to 3.6 Gbps – the fastest of any mobile Wi-Fi offering in the industry – delivering performance fit for premium devices and experiences
Commercial devices based on Snapdragon 865 Plus are expected to be announced in the third quarter of 2020.
ASUS is excited to once again offer users the best possible mobile gaming experience with the next generation ROG Phone 3, which will be powered by the new Snapdragon 865 Plus Mobile Platform.