Sony at CES 2020: Electric car concept, new TVs and PS5 logo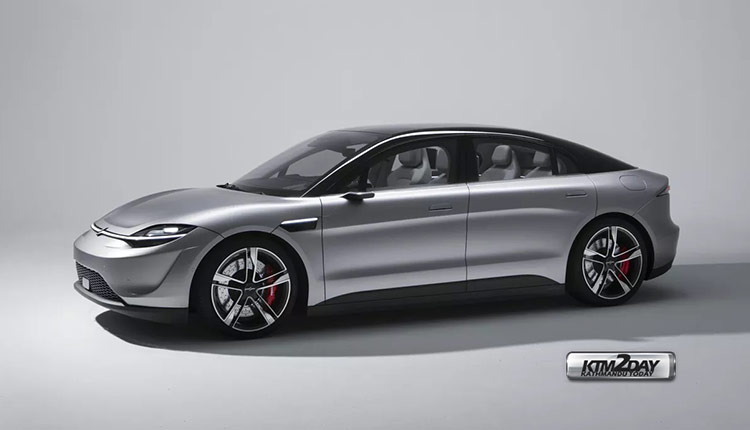 Vision S is the concept of an electric car from Sony, in which the company showed its technologies and the achievements of partners, including NVIDIA, BlackBerry, Bosch, Qualcomm and others. 33 different sensors were installed inside and outside the car body, they monitor other cars on the road, potential interference and other objects around.
A widescreen display is installed on the dashboard in the cabin, and two screens stand behind in the head restraints for passengers. Inside the car, a 360-degree surround sound was created. The characteristics of the car are not disclosed, it runs on the platform of the famous parts manufacturer Magna. The maximum speed is 230 km/h, and up to 100 km/h and accelerates in 4.8 seconds.
Sony did not share the details of why it needs the concept of an electric car and whether it has plans to discover this market. So all that remains is to wait for news from the company in the future.
Sony also showed the new line of televisions which uses full direct illumination Full Array LED – there are models with 4K and 8K. This backlight allows you to darken or brighten certain areas as much as possible to achieve high contrast and transmit images with a wide dynamic range.
Some Sony TVs are already ready for next-generation consoles – they support 8K resolution or 4K with a maximum frame rate of 120 FPS.
As part of CES 2020, Sony has also announced 4K TVs. These are panels of the A8 series with diagonals of 55 and 65 inches, and also the XH95 and XH90 series with diagonals of 85, 75, 65, 55 and 49 inches.
For those who need a flagship TV with a small diagonal, the company also introduced the Sony A9S with a 48-inch display – this is an OLED matrix with 4K resolution, HDR and all modern technologies.
All devices use the Android TV platform: TVs will be equipped with pre-installed tools Google Assistant, Google Play Store and Chromecast.
The smallest announcement is the logo of the console of the new generation of the PlayStation 5. It looks exactly the same as the previous logos, only the number has changed. But Sony shared the successes of the previous generation – PS4 sold in the amount of 106 million units.
Sony Interactive Entertainment President and CEO Jim Ryan said the PlayStation 5 will feature high-speed SSDs, surround sound, Ultra HD Blu-ray, hardware-assisted ray tracing, and vibrating and adaptive triggers on the controller. More console news will appear in the coming months.