TCL Wi-Fi Enabled Air Conditioners launched in Nepali market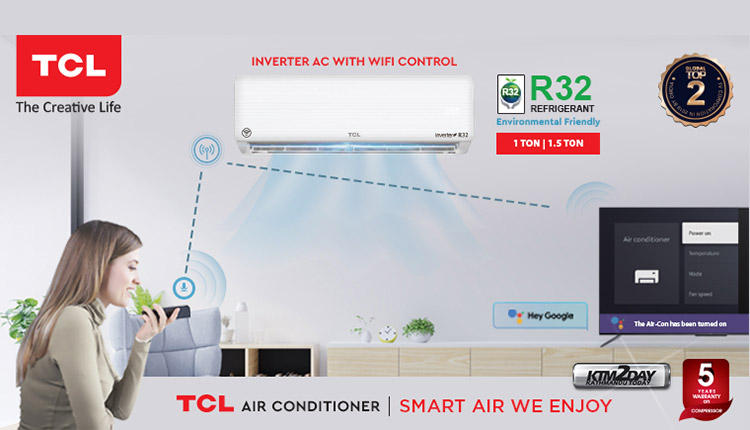 TCL brand is China's top leader in the electronics and home appliances market and the company has launched new air conditioners for this summer in the Nepali market. The newly launched air conditioners can be controlled using Wi-Fi right from smartphones and smart TVs.
TCL's air conditioners, manufactured by Inverter Technology uses R-32 refrigerant, are considered more environmentally friendly than other air conditioners. R-32 is a next generation refrigerant that efficiently carries heat and has lower environmental impact.
The new TCL inverter air conditioner accessible through Wi-FI features a 24-hour timer, auto restart, independent dehumidification and auto protection.
After being turned off or in case of an accidental power cut, TCL air-conditioners are able to retain and restore the temperature and other settings, until being turned on or the power supply is resumed.
It is equipped with the 24h/12h timing on/off function.
The independent dehumidifying function is able to keep your clothes dry even if the weather gets humid, thus freeing you form worries.
Both the indoor & outdoor units are designed with a consummate operating mechanism (i.e. insulation blanket for the compressor, and lower noise motor) which minimizes their noises, so as to allow you to enjoy a cooled-down living space, despite of the sizzling heat outside.
In heating mode, the fan speed is controlled according to the evaporator temperature, Only when the evaporator is warm enough, the cross fan begins to run, preventing any cold blasting.
TCL's air conditioners come with a 5-year warranty on the compressor are considered to be of the best quality in the market. Additionally the Wi-Fi access feature will give a new experience to the customers.
The TCL brand is owned by EOL Pvt. Ltd. of CG Electronics which operates under Chaudhary Group. Ltd. The company has been selling and distributing various products of TCL brand in the Nepali market.
TCL Wi-Fi Air Conditioner Price in Nepal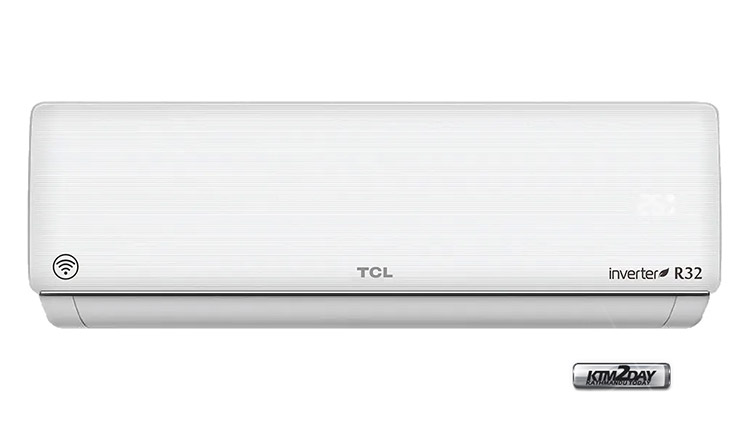 Model TAC18CHSAXAB1I of 1.5 Ton :

NPR

85,890
Model TAC12CHSA/XAB1I of 1.0 Ton :

NPR

61,290