Tidal users can now share playlists with friends and family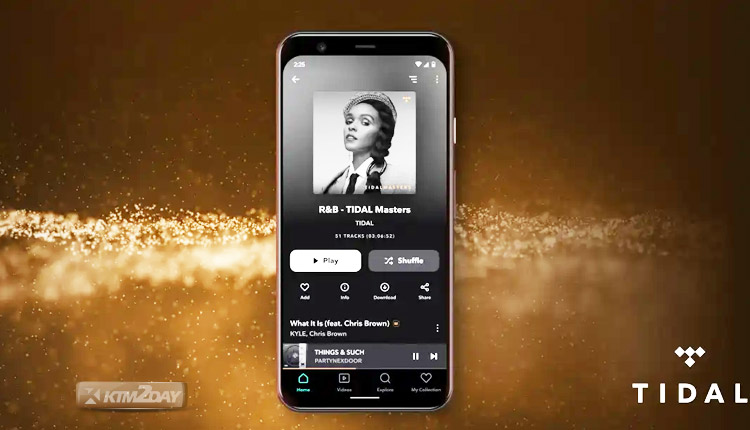 You may now find new music through the streaming service by collaborating with others and using a social function.
The music streaming platform TIDAL has unveiled the ability to create profiles, making it easy to share playlists with friends, family, and anybody else who uses the app. One that can also reveal users' preferred genres of music is ideal.
Consequently, TIDAL customers may make playlists like before, complete with the option to modify the title with emojis and, of course, the ability to add any of the available songs to the playlist.
An interesting new feature is the opportunity to designate whether the playlist should be shared publicly or privately.
In the first scenario, the playlist will be searchable on TIDAL by its name, and any user with the link will be able to listen to it or even save it to their personal library.
If the playlist is set to private, however, only its creator will have access to its contents.
TIDAL, on the other hand, will soon display a 'Playlists public' section on the profile, where all the generated playlists will appear for any user to access, along with information about the number of songs in the playlist and the number of 'Fans' or 'Followers' of the list.
Brand new function is now accessible on all major platforms
Shareable links to playlists created within the app can be shared with those who don't use the music streaming service.
TIDAL's Product Manager, Agustina Sacerdote, calls this feature, which is already accessible in the iOS and Android app as well as the web and desktop version, "a first step" toward making the platform a more "social and communal" service.
Sharing playlists amongst users is something that has been possible on similar apps for some time.
Public playlists are helpful not only for discovering new music or keeping tabs on what your friends are listening to, but also for avoiding the need to create custom playlists.
By searching for playlists containing the word "relaxation," for instance, you can eliminate those that were made by other users while you're looking for music to help you unwind.
TIDAL has taken this new step toward expanding the reach of its music.