Nokia Streaming Box 8010 unveiled with improved SoC and Android TV 11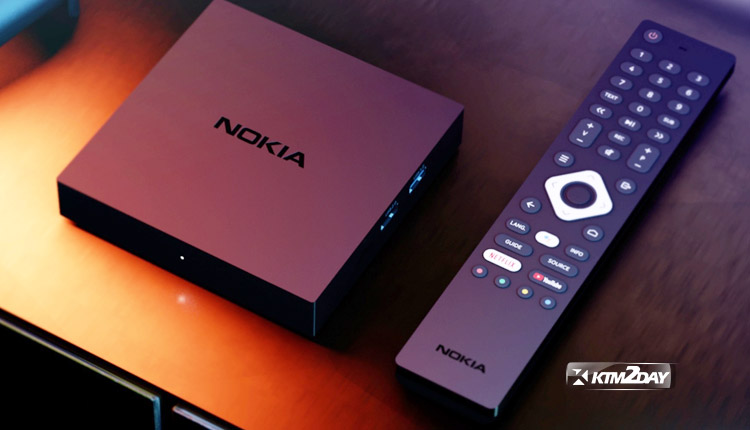 The Nokia Streaming Box 8010, an improved version of the Streaming Box 8000, was made available via StreamView. Although the two have identical model numbers, Android TV 11 is powered by an updated ARM chipset and has much more memory in the newer Streaming Box 8010.
The Nokia Streaming Box 8010, a more pricey but more potent replacement for the earlier Nokia Streaming Box 8000.
The newest device, according to StreamView, has quadruple the storage and twice the RAM of the Nokia Streaming Box 8000.
In order to install some of the 7,000 apps that are available on Android TV 11, the Nokia Streaming Box 8010 has 4 GB of RAM and 32 GB of storage.
The new streaming device uses the Amlogic S905X4-K chipset, which has a Mali-G31 MP2 GPU and four ARM Cortex-A55 cores.
Furthermore, if a suitable TV or monitor is used with the Nokia Streaming Box 8010, it can reproduce contents in 4K and 60 frames per second.
The streaming device also has Wi-Fi 6, Bluetooth 5.0, and Dolby Atmos capabilities.
Other features of Streaming Box 8010 include Analog AV and HDMI connectors, USB Type-A and Type-C ports, and more.
The device supports various streaming apps such as Netflix, YouTube, Prime Video, Disney+, Apple TV and many more.
Additionally integrated into the box are Chromecast and Google Assistant.
The Nokia Streaming Box 8010, which costs 129 Euros, will reportedly go on sale in Europe later this month, according to Streamview.