Worldlink launches 300 Mbps speed internet with Nokia beacon mesh wifi router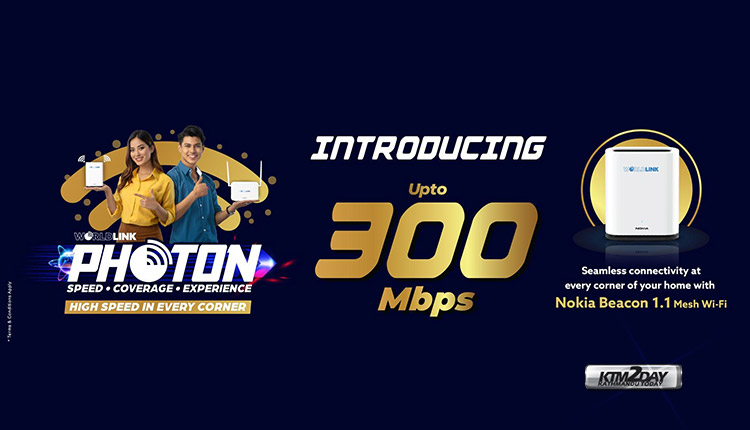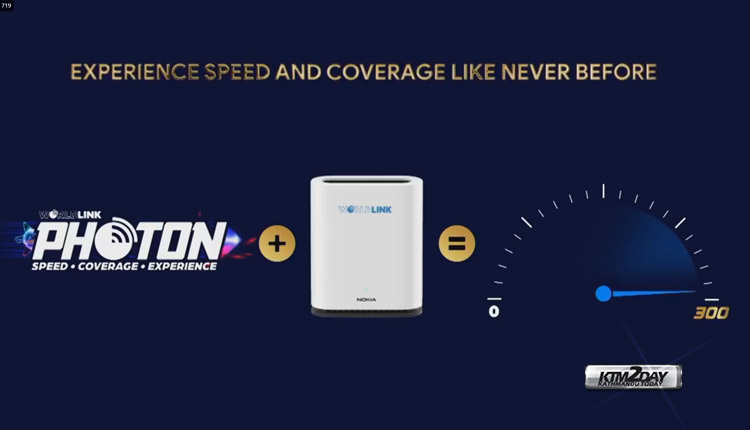 WorldLink Communications Ltd., Nepal's largest internet service provider has launched the fastest internet in Nepal.
Worldlink has launched the fastest internet now available in Nepali market with speeds of 300 Mbps speed under the brand Photon Series based on Mesh Wi-Fi technology.
The company will provide the new generation Nokia WiFi Beacon 1.1 mesh wifi router in order to use this fast internet service.
The Nokia Beacon wifi router creates a seamless Wi-Fi network throughout the home.
In technical terms, the Beacon 1.1 is an AC1200 mesh router that supports the older Wi-Fi 5 (802.11ac) standard. It is a dual-band router with a maximum theoretical speed of 867Mbps.
Like many mesh routers, it looks like a home appliance. It is white, stands upright – it cannot be wall-mounted – and lacks external antennae.
What is a Mesh Wi-Fi?
Mesh Wi-Fi is comprehensively built to eliminate Wi-Fi dead zones and to provide seamless Wi-Fi throughout the house. It enables devices to have faster speed, greater coverage, and a more reliable connection than a Wi-Fi extender or a secondary router.
Mesh Wi-Fi is a network that works on a single Wi-Fi SSID and password, unlike a Wi-Fi extender where a user has to connect to different Wi-Fi networks manually time and again.
Mesh Wi-Fi can provide a better Wi-Fi experience for all your wireless devices by increasing Wi-Fi coverage and removing dead spots, ensuring seamless Wi-Fi connectivity for your entire home.
Nokia Beacon 1.1 Router Features
2×2 MIMO on 2.4 GHz
2×2 MIMO on 5 GHz
PHY rate of AC1200
Supports HD and 4K video streaming
Intelligent channel selection ensures that the optimal Wi-Fi channel is always selected, avoiding any Wi-Fi glitches
Dynamic backhaul management ensures Nokia WiFi Beacons are perfectly connected with one another
One unit covers up to 140 m2 (1500 sq. ft)
Use up to 3 units in a single network to cover a large or multi-story house
Backhaul can be Ethernet cable/Wi-Fi
The Beacon 1.1 is EasyMesh™ compliant for interoperability
Standard Plans and Pricing – 300 Mbps
With 3 TV Connection
1 month – Rs 2,200

3 Months – Rs 6,450

12 Months – Rs 22,000
Without TV Connection
1 month – Rs 2,100

3 Months – Rs 6,150

12 Months – Rs 21,000
---
Upgrade to DUAL BAND ONU (Existing Subscribers)
1 Month – Rs 1500 + Rs 3000 (SMART Installation)
3 Month – Rs 1500 + Rs 3000 (SMART Installation)
12 Month – FREE + Rs 3000 (SMART Installation)
Smart installation is the service provided by the WorldLink for proper router placement to get better speed and Wi-Fi signal all over the customer's house. Wlink provides complete necessary solutions at customer's door. They ensure following things:
• Proper router positioning/placement as per customer's requirement.
• We ensure optimum speed & wireless coverage with multiple add on routers.
• We do proper cabling and mounting for routers.
• No hurdles of external electricians even you don't have power sockets/drills if required.
---
DUAL BAND ONU (New Subscribers)
1 Month – Rs 2500 (Dual Band ONU) + Rs 500(Drop Wire) + Rs 500(ONU Deposit) + Rs 3000(Smart Install)
3 Month – Rs 2000 (Dual Band ONU) + Rs 500(Drop Wire) + Rs 500(ONU Deposit) + Rs 3000(Smart Install)
1 Month – FREE (Dual Band ONU) + FREE(Drop Wire) + Rs 500(ONU Deposit) + Rs 3000(Smart Install)
---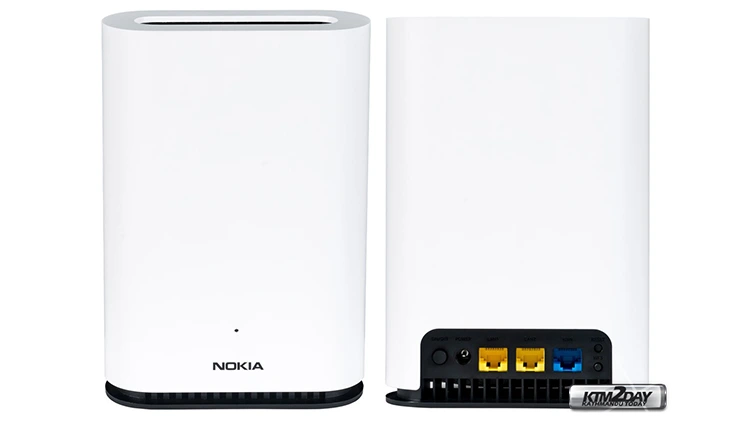 Installation of Beacon 1.1 with Mesh System
For Each Beacon
1 Month – Rs 4000(Rental) – Rs 2500 (Deposit)
3 Month – Rs 3000(Rental) – Rs 2500 (Deposit)
12 Month – Rs 2000(Rental) – Rs 2500 (Deposit)
---
Available in Locations
Battisputali
New Baneshwor
Dhungedhara
Gatthaghar
Sallaghari
Baluwatar
Pepsicola
Koteshwor
Manbhawan
Sitapaila
Dholahiti
Kalimati
Bansbari
Kirtipur
Satungal
Kaldhara
Bouddha
Banepa
Balaju
Imadol
Kapan