Best Android TV boxes for streaming Netflix and more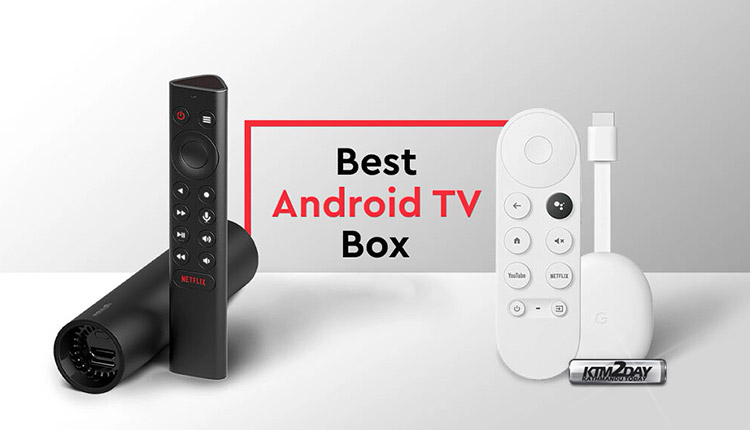 These set-top and plug-in gadgets will complete your home entertainment system.
There's not much interesting stuff to watch when you turn on your cable and satellite TV box, which provides endless channels of doubtful quality. For many of us, our television displays are now primarily used for gaming consoles and internet streaming services.
In the wake of the rise of streaming gadgets and Android TV products, the way we consume media has altered. If you don't have a membership to a streaming service like Netflix or Disney+, Android TV devices allow you to access a wide range of apps, including your PC games. Android TV devices have quickly become the primary entertainment platforms in many households.
Google TV is a brand you may have heard of recently. This is due to the fact that Google is undergoing a major overhaul of Android TV's user interface. This is something to keep in mind when making a purchase, although most modern boxes will be able to take advantage of some of the new features, even if they can't fully integrate. Of course, older boxes won't just cease working right away, so you can still enjoy your old device before you join the new world of technology.
There are a slew of low-cost devices that claim to perform the same functions as the more expensive counterparts. The more well-known brands should be trusted for the time being, but as with the smartphone market, we should expect to hear more about some of these lesser-known companies.
How did we conduct our experiments?
This was not the most difficult work for us, but we managed to keep our professionalism intact when evaluating what makes each Android TV gadget worth your attention. To begin with, we assessed the device's technical capabilities, including storage capacity, processing speed, and access to streaming services. For simplicity of use, we looked at whether the device had its own user set-up or used a more general Android user interface. How easy is it to go to the show or game you're looking for?
An overlooked but critical factor to keep in mind was the device's physical dimensions, which are especially significant when you're dealing with a limited amount of space. If you're looking for the best Android TV device for your needs, you'll need to spend more time sifting through the options than you would in most other product categories. So here's the list:
The best Android TV boxes for 2021 are:
Nvidia shield TV pro
Amazon Fire TV stick 4K max
Xiaomi mi box S
Roku express 4K
Google Chromecast
Roku streambar
Amazon fire TV stick lite
Nvidia shield TV Pro
The Nvidia shield TV pro is an amazing powerhouse in the Android TV world. Dolby Vision and Atmos sound, 16GB storage and 3GB RAM, and Nvidia's gaming services allow you to play your PC games on the big screen.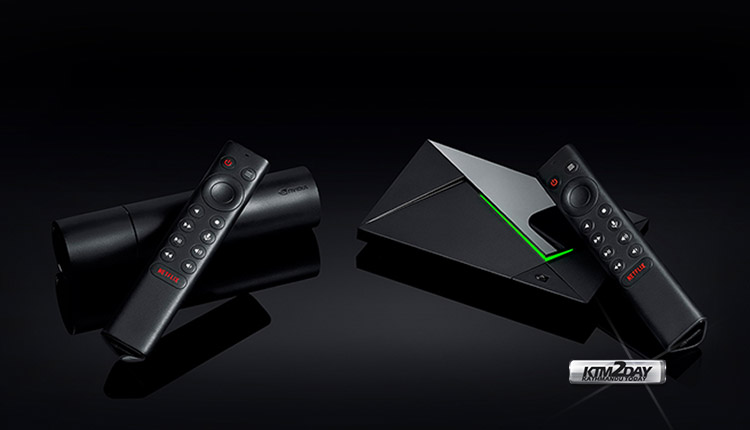 Half-Life 2 and Borderlands are among the Android-optimized titles available only via the TV pro. Pre-installed Plex gives you additional options for watching major services like Netflix and iPlayer.
You can play all of your Lord of the Rings movies with the TV pro's two USB ports on the side, which include built-in Chromecast 4K. As a result, you can watch your favorite binge-watching shows to new heights and enjoy the best visual quality possible for each episode or film. It's a little more expensive than the other gadgets on this list, but Nvidia has packed a lot of useful features into the pro. Having the appearance of a future gadget also helps.
Dimensions: 98mm x 159mm x 259mm, 250g
Picture: 4K HDR, Dolby Vision HDR and HDR10, AI-enhanced upscaling
Storage and memory: 16GB, 3GB RAM
Price : $199
Amazon Fire TV stick 4K max
Streaming boxes and sticks have become nearly interchangeable, especially with the advent of 4K support in sticks. If you're short on space, a stick is an excellent choice.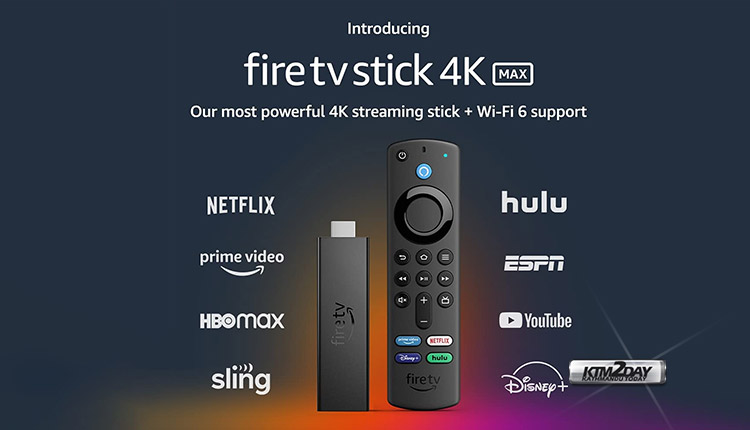 First launched in early 2014, Amazon's Fire TV collection has been at the forefront of streaming ever since. The Amazon Fire TV stick 4K max (try saying that five times in a row) is the greatest value mainstream streaming gadget on the market.
With the 4K max, Amazon claims it's the fastest streaming device, and we think they're right: navigation is fluid and apps open up nearly instantaneously. Aside from HDR and Dolby Vision, you have Dolby Atmos and HDR10 support in the 4K max. This means that you get an extra level of sharpness. With the stick, you can use smart home items like your video doorbell without having to stop what you're watching. That's a great idea.
Dimensions: 99mm x 30mm x 14mm, 48.4g
Picture: Dolby Vision, HDR10, HDR10+
Storage and memory: 8GB, 2GB RAM
Price : $40
Xiaomi Mi box S
Upstart tech firm Xiaomi's Mi box S Android TV box packs a lot of features into a small package at a reasonable price. In addition to having 8GB of internal storage and 2GB of RAM, it includes Google Assistant and Chromecast built-in.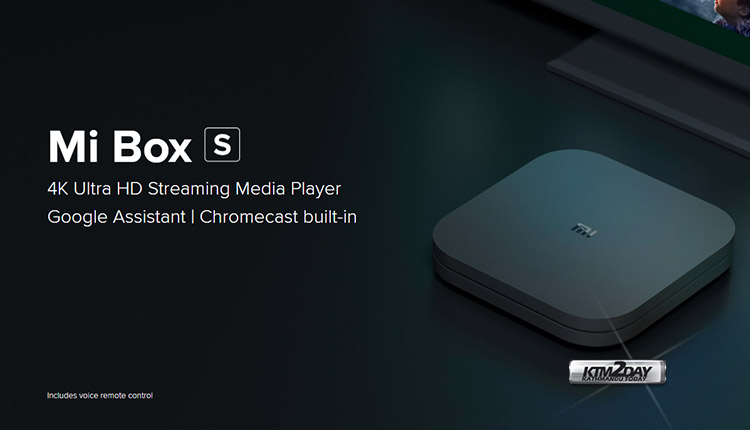 The mi box runs on Android 8.1 and has the same 4K HDR picture technology as its more priced competitors. While the Dolby Audio is impressive from such a small box, wireless screen mirroring is a breeze if you want to display your phone onto the large screen while texting your pal about how fantastic the film you're watching is.
In general, the mi box is a wonderful value for the money.
Dimensions: 140 x 20mm x 10mm, 145g
Picture: 4K Ultra HD, HDR
Storage and memory: 8GB, 2GB RAM
Price : $66
Roku express 4K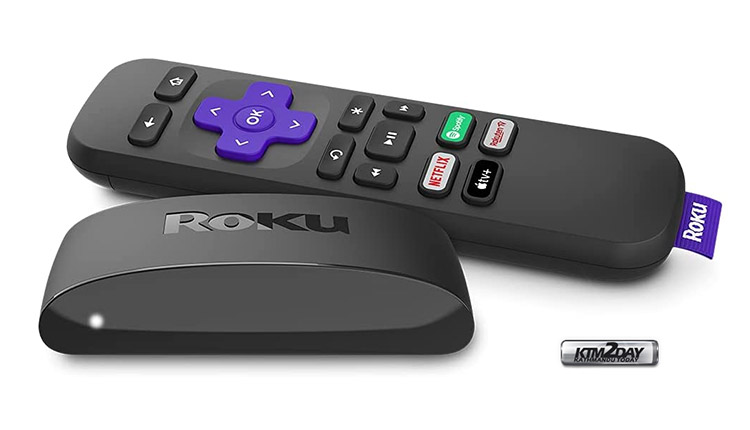 Roku has established itself as a leading player in the streaming device market, and its latest product is no exception. You can get a lot for your money with the express 4K, which is a high-quality piece of equipment that transmits high-definition video over a dual band wireless connection.
The Roku platform is one of the most user-friendly on the market, and it delivers a wide variety of free content. It's also compatible with all the major streaming apps, including live TV and has the added benefit of being able to transmit video, pictures, and more from Apple goods via AirPlay, if Android isn't enough for you. As a starter device, or if you'd rather enhance a second TV, it's an excellent choice for most people. It's a risk-free purchase that works well for most people.
Dimensions: 20.8mm x 86.3mm x 39.3mm, 44.6g
Picture: 4K HDR10, HDR10+, upscaling from 720p and 1080p, compatible with non-4K
Storage and memory: 1GB RAM
Price : $35
Google Chromecast
Google is the undisputed king of Android. After purchasing Android in 2005, Google began creating the operating system that we know today. Even though 84 companies (including Sony, Motorola, Dell, and Samsung) have contributed to Android's development, Google is the sponsor and is almost always associated with the operating system.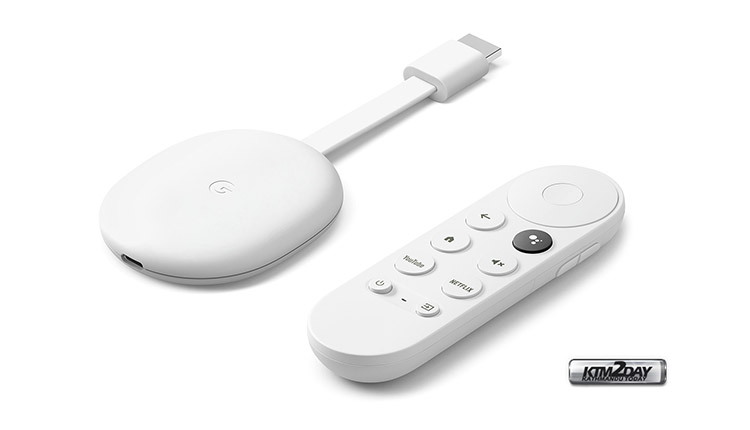 Google's Chromecast device works smoothly with Android, so it seems sense that Android TV on Chromecast would be the simplest form of Android TV available. To take use of Android apps and streaming services on your TV before Google TV takes their place, you'll want to use Chromecast. Using a laptop, tablet, or phone as a projector for your TV is as simple as plugging in your device. It's easy, it works, and it looks good. all at the same time.
Dimensions: 52mm x 52mm, 49g
Picture: up to 1080p 60fps
Storage and memory: 8GB, 2GB RAM
Price :  $30
Roku streambar
This is a top-of-the-line media center with the added bonus of a top-notch soundbar. The Roku streambar has access to a wide range of streaming services, including Netflix, Disney+, Amazon Prime, and more.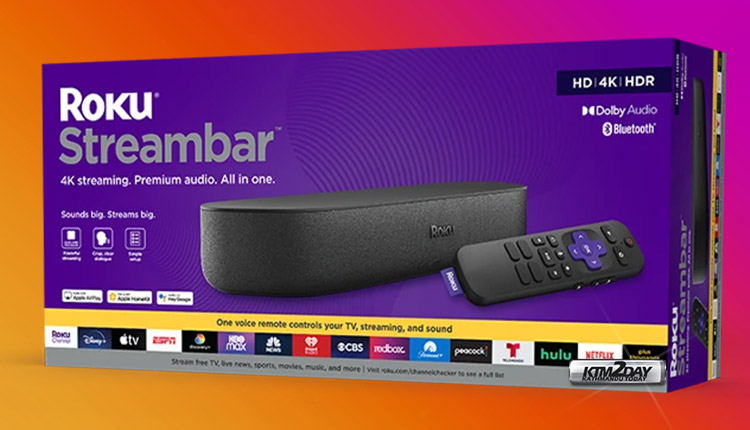 If you're looking for a soundbar that's capable of delivering unexpectedly powerful bass and reliable Bluetooth connectivity, this is the one for you: it's an excellent soundbar in its own right. We included it in a list of the best budget soundbars since it's that fantastic. I think that's a very impressive record.
Dimensions: 60.9mm x 355.6mm x 106.6mm, 1088.6g
Picture: 4K HDR10, upscaling from 720p and 1080p, compatible with non-4K
Storage and memory: 1GB RAM
Price : $99.99
Amazon fire TV stick lite
There are two models in this family, and the fire tv sticklite is as the name suggests a toned down version of the Fire TV stick 4K max.
You get everything you need without the fluff or fuss, including a wide range of popular streaming services, as well as live TV, music, and Alexa support. Plugging it directly into the HDMI port allows it to be hidden behind the majority of televisions. Anyone who is familiar with Amazon products will have no problem making the purchase at this low pricing.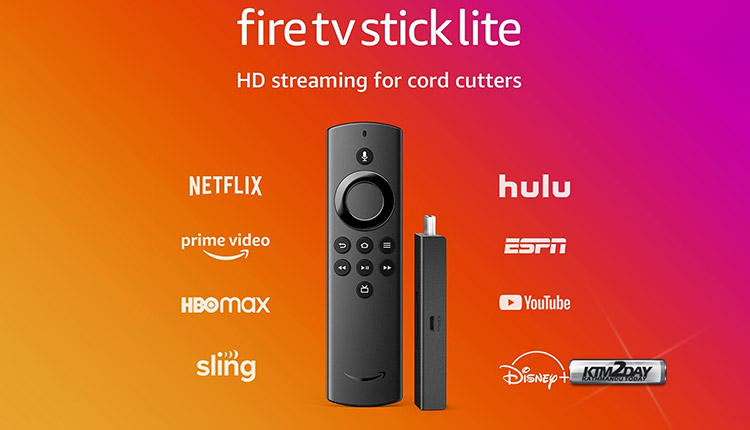 Dimensions: 18mm x 30mm x 13mm, 32g
Picture: HDR10, HDR10+
Storage and memory: 8GB, 1GB RAM
Price : $19.99
Conclusion
With the above, you can watch your favorite shows while lounging at home. If you're looking for the widest selection of streaming options and the ability to play your favorite PC games on the big screen without sacrificing picture quality, the Nvidia shield TV pro is your best bet. With its high-quality picture and sound, the Roku streambar is an excellent choice for a complete audiovisual entertainment system.