Nokia 2660 Flip Launched with Unisoc T107 SoC, 2.8 inch display and 0.3 Mp Rear Camera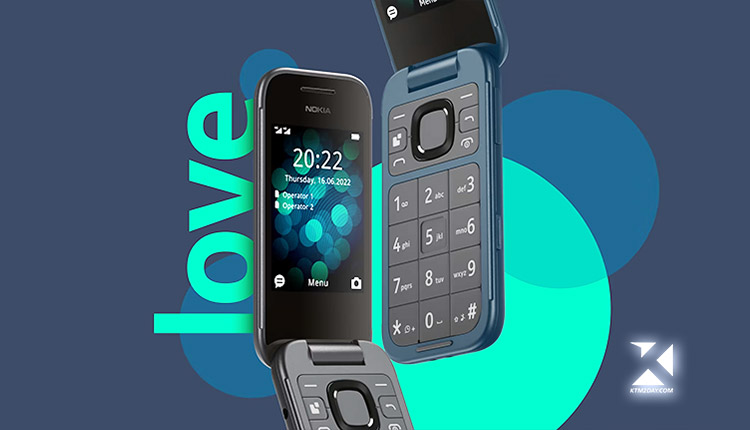 HMD Global has launched a Nokia 2660 Flip phone in the Indian market. The Nokia Series 30+ operating system powers this flip phone, which also supports 4G LTE data speeds.
It has a primary display that measures 2.8 inches and has a QVGA resolution, while the secondary display measures 1.77 inches and has a QQVGA resolution. Powered by a Unisoc T107 SoC, it also features 48MB of RAM and 128MB of storage space. An additional microSD card, up to 32GB, can be used to increase the internal capacity. The camera on the back is only 0.3 megapixels, however it does include an LED flash. There will be three different colorways available for the Nokia 2660 Flip.
Nokia 2660 Flip Specifications
The 4G-enabled Nokia 2660 Flip can accommodate two Nano SIM cards. Series 30+ is the operating system powering this flip phone.
The phone features a 2.8-inch main screen with QVGA resolution and a 1.77-inch secondary screen with QQVGA resolution. The Unisoc T107 system-on-chip (SoC) drives this device along with 48MB of RAM and 128MB of built-in storage.
A microSD card can be used to add extra space (up to 32GB). It has a 0.3-megapixel camera and an LED flash for nighttime photos.
The Nokia 2660 Flip has a Micro-USB 2.0 port, a 3.5mm headphone jack, and compatibility for Bluetooth v4.2 for wired and wireless connections.
There is a replaceable battery that can be charged with a maximum of 2.75 watts. The phone has a maximum talk time of 6.5 hours with a single 4G SIM and a maximum standby period of 24.9 days.
According to the manufacturer, it has dimensions of 18.9 x 108 x 55mm and a weight of around 123g.
Nokia 2660 Flip Price in Nepal
The Nokia 2660 Flip has been initially launched in the Indian market and is expected to launch in Nepali market sometime soon.
The only configuration of the Nokia 2660 Flip available in India is 48MB of RAM and 128MB of storage, and it costs INR. 4,699 which converts to NRs. 7,518.  Nokia's website states that you can get it in Black, Blue, or Red colors.
Nokia first showed off the flip phone in July. This month, Nokia released the 2660 Flip in a handful of markets outside of India.