Tourists arrivals jump in March, numbers nearing to pre-pandemic levels
It was announced on March 10 that all pre-arrival testing requirements for fully vaccinated travelers would be removed in an effort to revive Nepal's dormant tourism business.
Tourists who have been vaccinated are no longer need to stay in quarantine for two weeks or undergo a PCR test, according to the authorities.
According to the Nepalese government, March 2022 saw the largest number of foreign tourists since the breakout of Covid in early 2020.
The Department of Immigration's records indicate that 42,000 foreign tourists entered Nepal. Foreign visitor arrivals in Nepal have reached their highest monthly total since March 2020.
15,013 of them are from India, which has become the country's largest source of international visitors this year.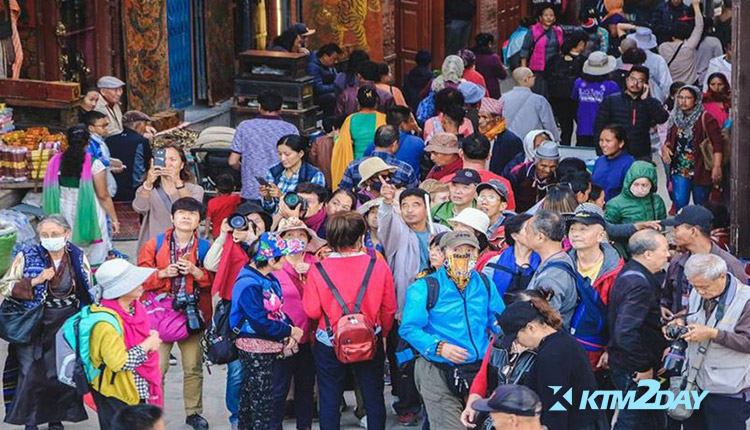 As the country attempted to regain normalcy following the second Covid wave in 2021, November saw the largest number of tourists (26,135). Although the Omicron version of the coronavirus was once again disseminated, its impact was negative.
Entrepreneurs in the tourism industry are overjoyed, and they've spoken out about it.
There were 2.8 times as many visitors in March 2022 as there were in March 2021. According to insiders, the number of arrivals is nearing pre-pandemic levels.
Entrepreneurs in the travel industry claim that the affluent Eastern European tourism sector has been disrupted as a result of Russia's invasion of Ukraine. Higher oil costs have also driven up the cost of long-haul flights, according to the experts.