New Double Tabs Rows feature introduced in Vivaldi 5.0 for Android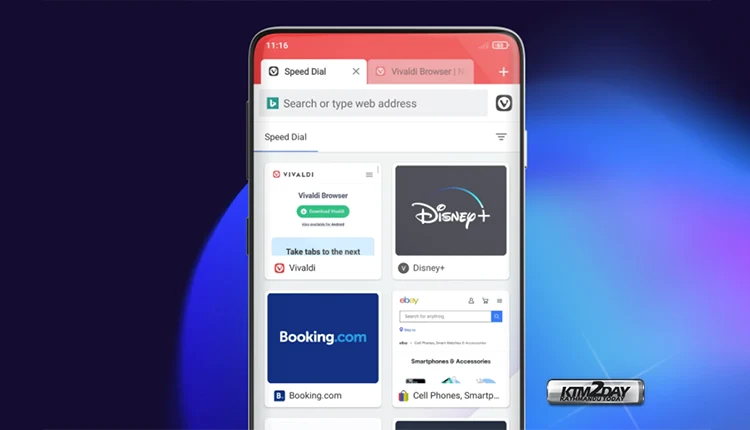 A new version of Vivaldi, version 5.0, is now available for Android users. The "Two-Level Tab Stacks" feature, which is the first of its kind in the world, is the most notable new feature in this release.
It was first made available on the PC earlier this year and after receiving excellent feedback, Vivaldi decided to make it available on the Android version of their browser as well. For the first time in tablet browser history, it has added built-in side panels.
This Android version of Vivaldi has undergone a major overhaul of its user interface. Reducing the size of each tab and even removing the close button from active tabs is now possible in Vivaldi 5.0. There are two ways for users to get to the "Two-Level Tab Stacks" feature. They can pick New Tab Stack by long-pressing the New Tab button. Stacks can also be created by dragging a tab onto another.
The "Append to Note" option in Vivaldi's built-in Notes tool allows you to add big sections of text from a webpage to an existing note. When a user highlights content on a webpage, this option appears. Additionally, particular web pages can now use the Dark Theme option.
Vivaldi 5.0 is tablet and Chromebook friendly, as well as desktop-optimized. It has the world's first tablet browser side panel integrated right in. From the left side of the screen, a panel appears. It provides quick access to frequently used features including History, Downloads, Bookmarks, and Notes.
In order to access the side panel, simply tap on the location bar's top-left corner. The tabs on the tablet browser are similar to those found on desktop browsers, making it easy to keep track of open tabs. By hiding the Android System Status bar, it provides a desktop-like full-screen browsing experience.