Xiaomi Bone Conduction Headset launched with 12 hours of playing time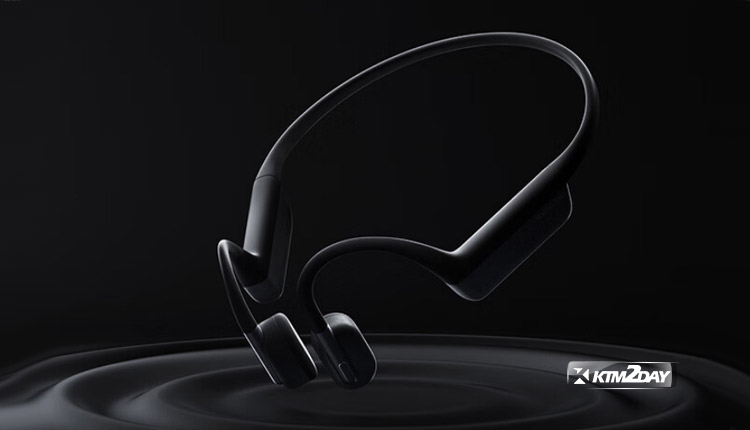 The latest Xiaomi Bone conduction headset is now available to the public. The product was introduced a month ago, but at first, customers could only pre-order it. The headset is now available for purchase at JD.com.
The sound is sent to the user via bone conduction technology, as the name suggests. This method uses sound waves as a medium to communicate with you rather than air.
This method is similar to that utilized by marine creatures while swimming submerged, and it is speculated that Beethoven, a deaf composer from Germany, used it to compose music after he lost his hearing.
Also Check : Xiaomi Mobiles Price in Nepal
This technology enables listeners to remain aware of their immediate surroundings even when immersed in musical content.
The sound quality of these earphones is enhanced by the peculiar track-type architecture of the vibrator within. Sound leakage can be effectively reduced and privacy protected with a 360-degree, closed, directional sound chamber.
The Bluetooth 5.2 chip in the new headphones allows for lightning-fast pairing and streaming. According to Xiaomi, the delay in connectivity is as little as 86ms. So, users won't have to worry about losing contact with the headset when they're working out.
A single charge of the earbud's battery can power it for up to 12 hours of listening time.
The device uses the ubiquitous Type-C interface used in modern mobile device power adapters. A 5-minute charge will provide up to two hours of music listening time.
The MIUI pop-up rapid connection feature is also compatible with the Xiaomi Bone Conduction headset.
As soon as the device is in range of the phone, pairing occurs quickly. It can withstand the elements, including wind, rain, and snow, thanks to its IP66 dust and water resistance rating.
While there is no announcement yet on a worldwide rollout, you can get it immediately through China's JD mall online store by ordering online.