Xiaomi TV A2 Series Launched with Dolby Vision Support, 60 Hz Refresh Rate and more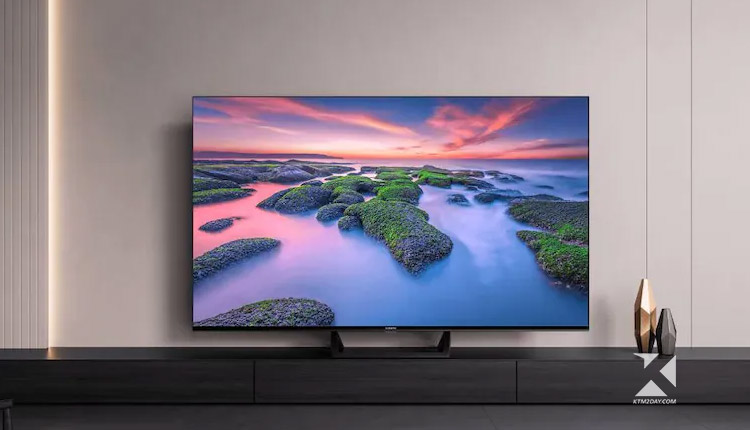 The A2 Series of Xiaomi's new TVs has gone on sale all across the world. The 32-inch, 43-inch, 50-inch, and 55-inch TV A2 models are all part of the series.
LED-backlit LCD panels are standard on all new Xiaomi TVs. HD-ready display on the 32-inch TV A2 model is replaced by a 4K Ultra HD display with Dolby Vision compatibility on the 43-inch, 50-inch and 55-inch models.
In addition to a 60Hz refresh rate, the Xiaomi TV 12 series display has a 178-degree viewing angle.
Xiaomi A2 Series TVs Specifications
A 178-degree viewing angle and a 60Hz refresh rate are standard across the whole Xiaomi TV A2 range.
As compared to the 32-inch TV A2 model, the 43-inch, 50-inch and 55-inch models have 4K (3840×2160 pixels) resolution Ultra HD screens.
One stand is all that is needed to support a bezel-less design and Dolby Vision support.
The quad-core Cortex-A55 CPU powers the TV A2 series models. In addition, the 360-degree Bluetooth remote control and Android TV operating system allow easy operation of connected AIoT devices.
On the 32-inch TV A2 model, there is 1.5GB of RAM and 8GB of onboard storage, while the 4K models have 2GB of RAM and 16GB of on-board storage.
The 32-inch Xiaomi TV A2 series model has two HDMI ports, one of which supports 1xeARC (a digital audio return channel). Two USB ports and three HDMI ports (1xeARC) are available on the 4K versions. Wi-Fi and Bluetooth v5.0 are also built into the TVs.
Two speakers, each with a 10W output, are included in the 32-inch Xiaomi TV A2 series.
Two 12-watt speakers are included in the A2 variants with screen sizes of 43″, 50″, and 55″. All of them, however, include Dolby Audio and DTS-HD audio capability.
Xiaomi TV A2 Price in Nepal
For the time being, the pricing of the 55-inch TV A2 has been the only thing made public by Xiaomi. The retail price of this model is EUR 529. (roughly NRs. 69,760).
However, the cost and availability of the remaining TV A2 series models have yet to be disclosed by the manufacturer. In order to acquire the Xiaomi TV A2 55-inch model, you must go to Xiaomi's official website.