Rites On Track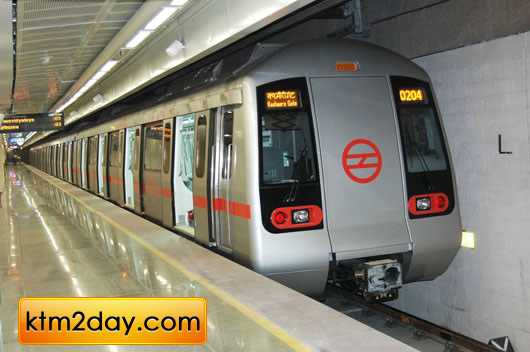 A high-level panel at the Ministry of Physical Planning and Works (MoPPW) has recommended Rites Limited (India) to conduct feasibility study of proposed East-West and Kathmandu-Pokhara electrical railway lines.
A senior official at the MoPPW  told on Wednesday that Rites Limited (India) — an undertaking of Indian government — was recommended, after assessing financial and technical proposals submitted by four interested firms.
Of the six international firms that had submitted financial and technical proposals to conduct feasibility of the multi-billion-rupees project, four firms — Rites Limited (India), SMEC International Pvt Ltd (Australia), Wilbur Smith Associates (USA) and Chungsuk Engineering Co Ltd (South Korea), were selected on the first week of May. A total of 19 global consultancies had submitted their Expressions of Interests (EoI) to conduct feasibility study of Mechi-Mahakali (about 1,200km) and Kathmandu-Pokhara (about 200km) electric railway lines.
"The proposal evaluation committee has made the recommendation on the basis of Quality and Cost-Based Selection (QCBS) system, after examining the financial and technical proposals of the interested firms," the official said.
The bidding firms have proposed cost of study in the range of Rs 80 million to Rs 120 million. Rites Limited (India) had proposed Rs 80 million.
The committee had taken into account cost of study proposed by the companies, their qualification, experience, international reputation and financial strength before selecting the qualified bidder.
"In the evaluation process, we gave 80 percent weightage for technical aspects and 20 percent for financial aspects because we are more concerned about the quality of the study," the official added. "After our recommendation is approved, we will negotiate with the company for timeline and other modus operandi of the study after the Dashain festival."
A pre-feasibility study conducted by an independent agency in 2006 had put the cost of construction of East-West railway line at $ 2.07 billion.
The government had allocated Rs 150 million to conduct feasibility study of the projects, as well as widening and upgrading the Jayanagar-Janakpur-Bardibas railway line in 2008/09 fiscal year. However, the government has announced ´necessary budget´ for study of railways in this fiscal year. But the amount has not been specified yet.
The official said the selected firm had to complete the feasibility study and submit its report to the ministry by June 2010.
Source:Republica