Nepal Airlines plan to purchase new aircraft dumped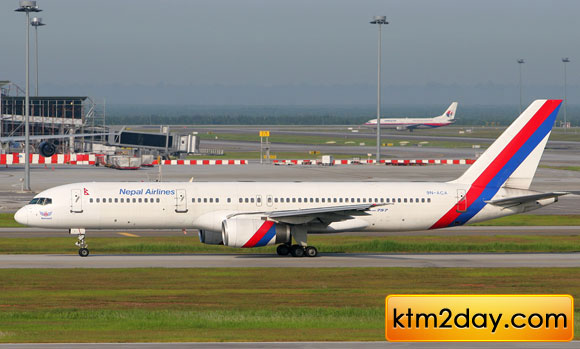 Nepal's tourism industry has been disheartened after the bid by Nepal Airlines Corporation (NAC) to buy two new aircraft was dumped by the parliamentary Public Accounts Committee (PAC).
On Monday, the PAC had directed the government to cancel NAC's Airbus deal, citing violations of the law governing public purchases.
Tourism entrepreneurs and experts have also admitted that NAC should be brought under the public-private partnership (PPP) model to improve its performance.
If the national flag carrier flew 110,387 tourists to Nepal in 1991, the figure for 2008 had plunged to 21,000.
Responding to the deteriorating situation of NAC and the move by PAC preventing it from buying new aircraft, senior director and spokesperson of the Nepal Tourism Board (NTB) Aditya Baral said that it was discouraging to the tourism industry.
"Everyone knows that the national flag carrier is short of aircraft, so the government should do something about it as soon as possible," he added.
He said that the NTB had emerged as a model of PPP in South Asia, and that the government should apply this method and take the procurement process further.
President of the Nepal Association of Tour and Travel Agents Ram Kaji Koney said that the state-owned Sri Lankan Airlines had also been suffering from various problems, but it was given a new lease of life after Emirates took over its management.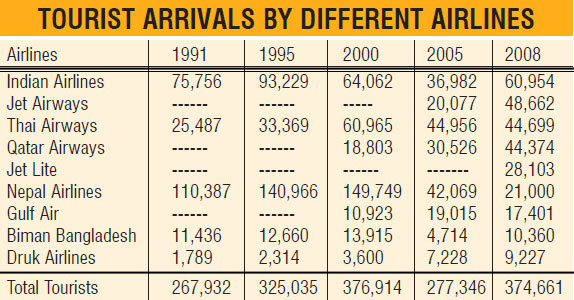 "We can also move through the same process by giving the management and investment responsibility to an international private airline as per the PPP concept to re-energize NAC," added Koney.
He said that the purchase process must be transparent, but delaying and blocking it was unnecessary.
"Nepal Airlines now has only two jets which are 20 years old," he said, adding that the carrier could not survive long with these two ageing aircraft. The airline possessed two Boeing 757 and two 727 aircraft 20 years ago. Its fleet was halved when the 727s were phased out. Yogendra Sakya, coordinator of the Nepal Tourism Year 2011 working committee, said that a big challenge for the national campaign was building the capacity of different sectors. "We were very hopeful because two new aircraft would have enhanced the number of air seats. After the deal was scrapped, we have an extra challenge on our hands," he added.
However, he said that international airlines were showing greater interest in Nepal. "We are talking with them to support the national campaign," he added.