Dell appoints Neoteric as Official Distributor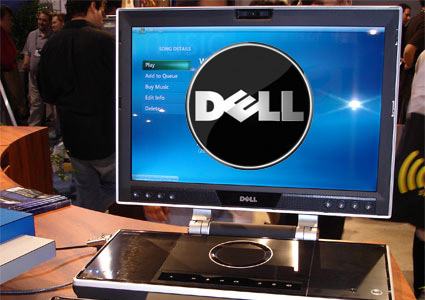 Dell Computers announced the appointment of one of Nepal's leading information technology companies, Neoteric Nepal , as its authorised distributor for consumer products in Nepal.
Neoteric Nepal with its broad network of retailers across the country will strive to develop Dell's geographical reach across Nepal. The agreement between the two companies adds a significant new dimension to Neoteric's vast product and service portfolio addressing the rapidly growing IT consumer segment. Neoteric's charter includes two-tier distribution of the broad range of Dell Inspiron, Studio, Studio XPS as well as Vostro notebooks.
"We believe our relationship is highly synergist. Neoteric has an extensive retailer channel in Nepal while Dell has an impressive range of high quality personal computer offerings for the market," said Deepak Wagh, Emerging Markets Director, South Asia Consumer, Dell Global BV (Singapore). Through Neoteric, Dell products will now be available throughout Nepal.
"Together we are confident that Dell & Neoteric will collaborate to earn retailer and consumer confidence and market leadership. We are excited to represent Dell and working with it here. We believe this partnership will add a new dimension to our current consumer offerings," said Sanjay Golchha, Neoteric's managing director. He added that their proven distribution strength as well as pre-sales and post-sales track record reinforces their commitment to their retailers. Golchha said that they have achieved this by consistently providing them with leading products and solutions in the market, thus opening up new business opportunities for them.
He also presented Neoteric's future plans on promoting Dell products in a comprehensive audio-visual presentation.
Nepal's music heartthrob Nima Rumba expresed his appreciation of Dell. He said that he had always wanted to use the musical software in his computer as well as balance his personal use on the go. Now, with Dell he can use his favourite software while he concentrates on what he is best at.