Yamaha's new showroom opens today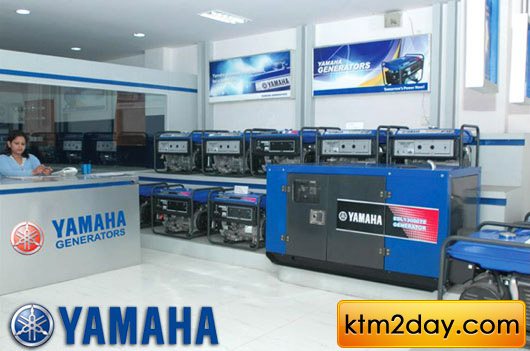 Risik Automobiles Pvt Ltd has opened a Yamaha showroom in Kumaripati, Lalitpur, to sell Yamaha motorbikes, generators and spare parts.
This showroom will provide an outlet for Yamaha products, spare parts and servicing under a single roof, Risik Automobiles said in a statement on Tuesday. The showroom is scheduled to be inaugurated on Wednesday by taekwondo ace Deepak Bista, brand ambassador of Yamaha in Nepal.
The showroom will feature Yamaha generators that minimize fuel usage and can run on both petrol and diesel, the statement added. These generators are 0.7 to 21 kilo Volt-Amps (kVA) capacity and have the ability to run for 24 hours straight.
The company will also provide 24 months warranty and quality after sale service to attract more customers.