Kia launches Soul in Nepal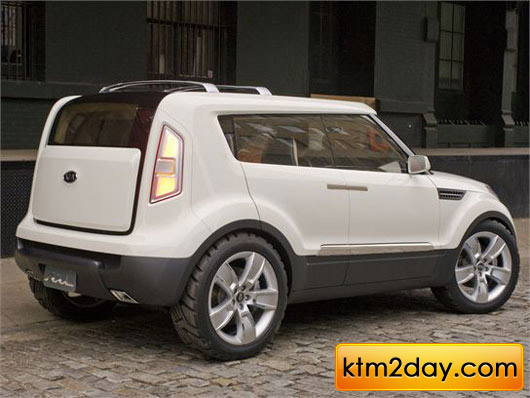 Mike Torpey, the designer of Kia Motors, conceived the design of the all new Kia Soul after watching a wild boar in the television.
The Soul is different from other cars in the market that look similar in many ways. It resembles both a hatchback and a SUV. Though the Soul looks a lot smaller than Kia Sportage, it is unbelievably spacious inside. But the space does not take away the comfort that one gets in a small car. The car (1970cm X 4105 cm) is small enough to fit properly in the public parking lots.
The 1600 cc petrol engine of the Soul has Continuous Variable Valve Timing (CVVT) feature that helps save fuel and adds power to the car. It gives the mileage of 8 to 10 km per liter in city drive. The ground clearance of the car is 170 mm which perfectly suits the roads of Kathmandu.
The Soul has dual airbags, inbuilt music system, rear sensors and anti-lock braking system. It supports AM, FM, iPhone, iPod, MP3, auxiliary jack and USB Port. The wide doors are other important feature of the Soul. The roof is also high enough to make people feel comfortable inside the car. Back seats can be folded according to the requirement and the driver´s seat can also be adjusted as per the need.
Soul is manufactured in more than 10 colors but it will be initially available here in three colors – Green Tea Latte, Java Brown and Black Soul.
Continental Trading, the authorized distributor for Kia motors in Nepal, has already brought three Souls to promote the vehicle in the market here. The car can be the best deal for people who are looking for a SUV but at an affordable price. Kia Soul has been priced Rs 3,499,000 in Nepal. (Source : Republica)