Nepal Telecom's 3G failed to attract solid interest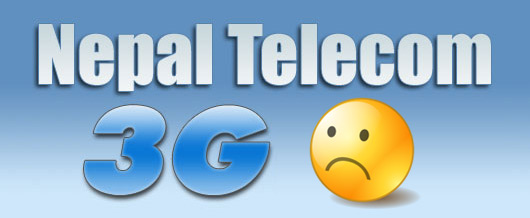 The recent launch of the third generation (3G) post-paid service by Nepal Telecom (NT) has created a perfect communication medium for those who like to see the caller on the other end while talking. But the response from consumers is below the company's expectation.
"We have not been able to sell the 3G SIM card as expected," said Surendra Thike, spokesperson of the NT. "The average distribution is around nine SIM cards a day."
NT's target was to distribute 175,000 3G SIM cards in the Kathmandu Valley and Pokhara. But so far it has hardly sold 2,500 SIM cards to customers in the Valley. It did not distribute 3G connections in Pokhara citing reasons of 'technically unprepared'.
According to Thike, the main reasons behind the low subscription are; expensive handsets and lack of video conversation compatible sets on the other end. The cost of the 3G compatible mobile sets in the market is above Rs. 20,000. "You can not make video calls, if your receiving end does not own 3G set," said Thike. "More the potential customers are getting feed back from fresh subscribers and waiting and watching." This is the first time that NT has unveiled the post paid 3G services. Though, it had launched the first 3G service in South Asia in 2007 with pre-paid connection.
"The main feature of the 3G is video call and fast data service," said Thike. "We are hopeful that subscriptions will increase significantly in the near future with the launch of the service in Pokhara, increased base tower stations (BTS) and new marketing strategy."
As a part of its service expansion plan, NT has installed 65 BTSs. In 2007, it had started the service with only eight towers. NT plans to change its marketing strategy after failing to attract the desired number of customers to its innovative product. Thike said that though the new subscription rate was low, migration form post-paid to 3G connection was very good as over 600 subscriber switched to this service.
NT subscribers who are using post-paid service can switch to the 3G facility using the same number by paying Rs 565. New users can get 3G SIM cards at Rs 4,130, which includes deposit, ownership tax, activation charge and registration charge, according to the NT.