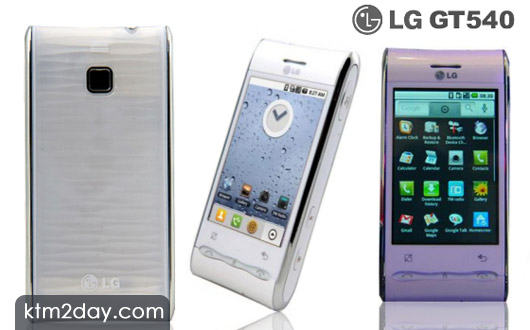 CG Impex, the sole authorized distributor of LG mobiles for Nepal, has launched the Android-powered smartphone LG Optimus (LG GT540) in the domestic market. LG Optimus is the ideal choice for smartphone users who expect all the features of smartphones without any complexity," Ramesh Shrestha, GM of LG Mobile, said in a statement. "This is a device that is designed for regular people who want to jump into the smartphone experience but have been hesitant to do so because of the learning curve."
Optimus can be customized to show anywhere from three to seven home screens displaying frequently used applications, news and weather, among other information, depending on user preference.
The advanced media player allows users to watch DivX and Xvid videos directly without separate encoding and browsing multimedia files is especially enjoyable with the 3D thumbnail gallery, the statement added.
The phone´s 3 Mega Pixel camera supports geo-tagging, auto face-tagging and face-to-action technology to allow users create and share multimedia content from the phone. The phone includes a long-lasting 1500mAh battery, a 3.5 mm headphone jack, Bluetooth 2.1 capability, assisted GPS and 32 GB of expandable microSD memory.
LG Optimus boasts of a distinctive design that is both sleek and soft and is available in fashionable colors including white, pink, black and silver.
LG Optimus is available in the Nepalese Market with introductory price Rs 26,499 including all taxes along with 2GB Memory card on every purchase.
LG Optimus
Android-powered smartphone
3 MP camera
Memory expandable up to 32 GB
Advanced media player
Dedicated social networking client
Price : Rs 26,499