Nepal Telecom to start offering corporate services within a month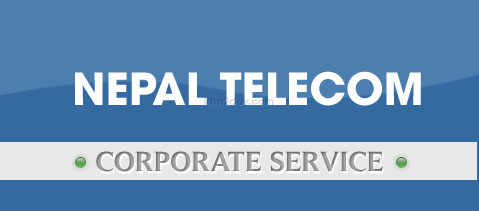 Nepal Telecom (NT) has stated that it would start offering corporate service and resume the balance transfer facility within a month. The services had been halted because of technical glitches.
A NT board meeting about a month ago had approved offering corporate service at 55 paisa per minute in response to stiff competition from
rival Ncell targeting the corporate segment. However, it had not been able to start the service because of technical problems.
Ncell, the country's first private telecom service operator, has been offering the same type of service to its corporate clients under the close user group (CUG) scheme enabling customers to make calls at 60 paisa per minute. "We will provide the corporate offer within a month. The process was delayed as we had to update the system technically after the test phase," said NT spokesperson Surendra Prasad Thike. "Hopefully, we will also resume the balance transfer service within a month."
Thike said that the service had been disrupted temporarily because of technical problems, and the balance transfer system also needed to be fixed perfectly, as it was a matter of money, so that the problem would not recur.
However, the Nepal Telecom Employees Union has been charging that the two services had not started on time as a result of negligence by the management and poor performance of the ZTE equipment.
"If we continue to fail like this, only targeting the subscriber base instead of quality and timely service, the government-owned company will lose credibility," said Ashok Krishna Shrestha, senior vice president of the union. "We are still number one in terms of customer faith, as is evident from the fact that we distributed more than 150,000 SIM cards to SLC students within two days."
Recently, the NT board also decided to offer 10 percent discount facility to corporate clients targeting post-paid users. Any circle having at least 10 post-paid customers in any office or organisation will be able to use this scheme within a few days.