HP launches Multiseat Computing Solution in Nepal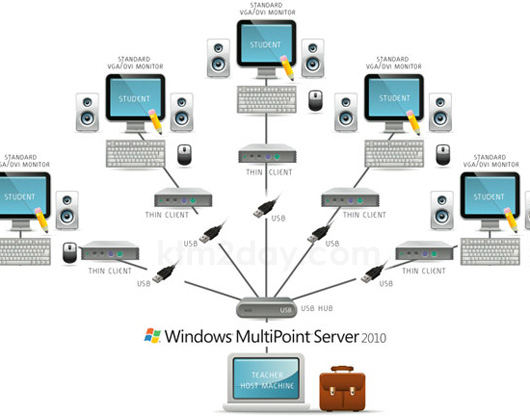 HP has introduced easy-to-manage computing solutions that make it easier to teach with technology while reducing overall costs. Through this system, HP is targeting educational institutions in particular to help them change to student-centered, personalized learning environment by using technology in an affordable and sustainable way.
"HP´s new system empowers students to learn at their own pace, allow teachers to easily manage a classroom and free up IT managers from time-consuming maintenance," said Philip Lau, general manager of HP Personal Systems Group AEC and Pakistan, during the launch of the new system in Kathmandu on Monday.
"HP´s Multiseat Technology will benefit all segments of Nepali society as it is affordable and easily accessible," said Lau, adding that even offices, educational institutions and banks can benefit from this technology by connecting to multiple computers without Central Processing Unit (CPU).
The system enables connecting to multiple computers through a server that is connected through USB instead of Local Area Network (LAN), Lau said.
HP MultiSeat allows users to simultaneously share a single host computer and enable users to increase access to technology at a reduced cost.
"This system allows a single host computer to be shared by up to 10 users, so that organizations such as schools can maximize the number of computer sets without increasing their technology budgets," said Sanket Lamichhane, who looks after marketing and promotion of HP in Nepal.
Users can take benefit of this technology by using their personal monitor, keyboard and mouse connected via MultiSeat to the host computer to access their own independent and familiar computing experience. Under this system, a server is connected to a box which is again connected to monitor and USB.
"This system consumes 85 percent less electricity and hence can be a cheaper and more viable solution in the context of Nepal thus reducing energy cost as well as the cost of installing 8 to 10 CPUs," said Lau.
MultiSeat also reduces the amount of time spent on client management, maintenance and upgrades. Setting up MultiSeat does not require opening the CPU or installing expansion cards. With a simple USB connection, users can connect multiple users to a single PC.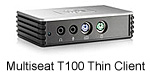 MultiSeat is slightly larger than a deck of cards and with no external power supply and can be conveniently mounted and locked onto the back of a computer display, the company said in a statement.
MultiSeat is fully licensed and uses Microsoft´s new Windows Multipoint Server 2010 product to enable schools to access technology with lower ongoing operations costs per student and create a familiar Windows customer experience, Lamichhane added.