Germany's premium energy drink Effect launched in Nepali market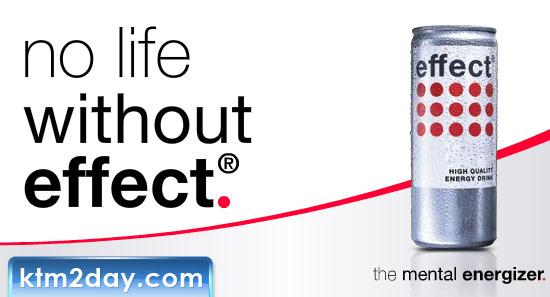 Laxmi Concern, a subsidiary of Triveni Group, has launched Germany's premium energy drink Effect in the Nepali market.
Available in 250ml slimline cans, Effect is priced at Rs. 75. According to the company, the drink is targeted at people in the age group of 15-39 years.
Stephan Claus, marketing director of Effect for Middle East and Asia, said, "We have been able to establish the brand as a premium product due to its superior quality and taste."
Branded as 'a mental energizer', Effect is a most loved energy drink in Germany and is exported to more than 40 countries worldwide. "As the extent of brainwork has grown, the call for functional and low-calorie products has grown alongside," added Claus. Kushal Bhimsaria, managing director of Laxmi Concern, said that Effect will be available in select departmental stores and outlets.
"There are more than 30 so-called energy drinks in the market with no brand credibility. Customers are actually tricked. We want to change that perception with Effect which will come in more sizes and flavours. I am convinced that due to its quality and flavor, Effect will be able to get a larger share of the market in a short span of time," he added.
Bhimsaria added that while Effect is offered for Rs. 75 at its launch price, after December the price will go up to Rs. 135. "I suggest that customers check the quality side of energy drinks before buying one," he said.