The all new Kia Sorento launched in Nepal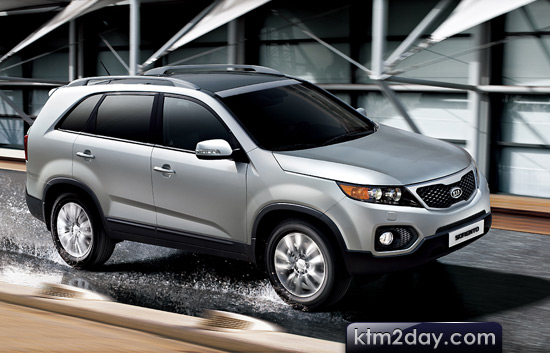 The new model of Kia Sorento has arrived in the town.
The new Sorento is the most advanced and expensive Kia cars sold in Nepal by Continental Trading Enterprises -the authorized distributors of Kia cars in Nepal.
The Korean vehicle with 2.2 liter diesel engine is a mid-sized SUV that is fully loaded for customer satisfaction. Continental Trading has already sold 10 units of the new Sorento.
The new SUV has all the modern features for the comfort and security of the passengers. The eight airbags, all wheel drive and 18 inch alloy wheels make the vehicle safer to drive.
The vehicle is also environment friendly as its meets the Euro III emission standard.
The new Sorento that Continental Trading is dealing with at present has six-speed manual transmission with diesel engine. It is also available in 2.4 liter petrol engine.
Kia Sorento
Displacement: 2200 cc
Ground Clearance: 198 mm
Practical Mileage: 10-11 km per liter
Made in Korea
Price : NRs. 63 Lakhs