SpiceJet to begin flights from New Delhi-Kathmandu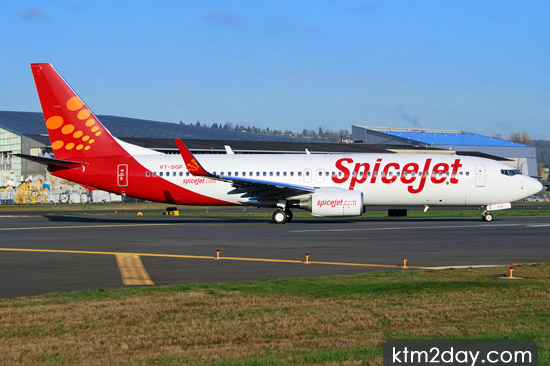 SpiceJet — a private Indian budget carrier — is starting flights on New Delhi-Kathmandu route from October 7.
"It will be the first Indian budget carrier to fly internationally,"said Zenith Travels, the General Sales Agent (GSA) of the airlines that is planning to fly on Kathmandu-New Delhi route at Rs 1,499 Indian Currency (IC).
"There will be six return flights a week on the New Delhi-Kathmandu route," the airlines said, adding that quality service with budget price SpiceJet will make an impressive contribution to make Nepal Tourism Year 2011 a grand success.
The Indian budget carrier is also planning to start flights from Chennai to Colombo (Sri Lanka) from October 9.
"The Chennai-Colombo route will be Rs 999 IC," informed the carrier that will fly 189-seater Boeing 737-800 aircraft on these routes.
The airline is planning to price its tickets 10 to 15 per cent lower than other carriers on its overseas routes.
Meanwhile, the national flag carrier is planning to restart flight on Kathmandu-New Delhi route after September 15. "It might start flying after September 15," said a source at the Nepal Airlines Corporation (NAC).
The NAC aircraft has been grounded due to its faulty gear since last month leading to suspension of flights on Kathmandu-New Delhi route.
The national flag carrier has two age-old 180-seater Boeings that are flying on Dubai, Kuala Lumpur, Doha, Qatar, Hong Kong, Bangkok and New Delhi routes.