Liverpool Retail acquires 33% stake in Nepal's largest Momento Apparels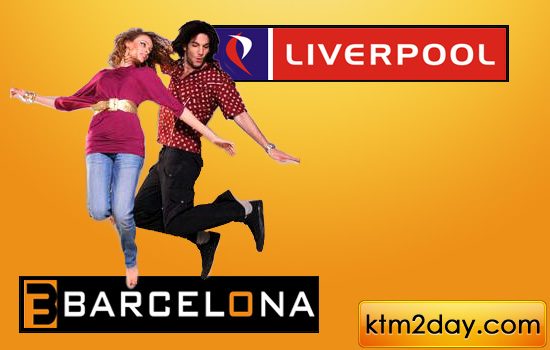 India's Liverpool Retail is acquiring a 33 percent stake in Momento Apparels, one of Nepal's biggest readymade garment (RMG) manufacturers.
Ahmedabad-based Liverpool Retail has entered into an IRs 200 million deal with Momento Apparels as part of its integration plans, reported The Economic Times.
Liverpool, a nine-year-old company, has two casual wear brands—Liverpool and Barcelona. It ventured into the readymade garments sector in 2006 with its diverse product line of shirts, trousers, T-shirts and men's and women's accessories. Currently, it has 554 stores across 11 Indian states.
Chandi Raj Dhakal, one of the promoters of Momento Apparels, admitted that both sides are in negotiation for the deal. "We've already signed a Memorandum of Understanding (MoU) with Liverpool," said Dhakal. "It will take a month or two to complete the deal." During Nepali readymade garments' heyday, Momento used to be one of the largest exporters, winning highest exporter award for four straight years from the government. However, along with other garment manufacturers, it was also badly hit by the United States quota phase-out in 2005 and worsening business environment. It was also plagued by bank loans that ran into millions. Hit by financial setbacks, it had even requested the government to 'pay off' its workers and the government had given the nod. Since last year, Dhakal has been trying to revive it and even sold some stake to NRN Bhawan Bhatta also. With the US market no longer remaining lucrative, it has been concentrating on the Indian market for the last few years. "Liverpool will take care of our loans," said Dhakal.
Once Liverpool comes into the picture, there will be three major promoters in Momento, Chandi Raj Dhakal, Bhawan Bhatta and Liverpool Retail. According to Dhakal, Liverpool will give 100 percent buy-back guarantee for the Momento's products. Momento has been supplying to Liverpool since last six months. "By November, our factory will run at 80 percent capacity," said Dhakal.
Of late, India has emerged as a major destination of Nepali readymade garments with leading Indian retail companies placing orders with Nepali manufacturers.(Source:ekantipur)