Siemens Gigaset telephone sets launched in Nepal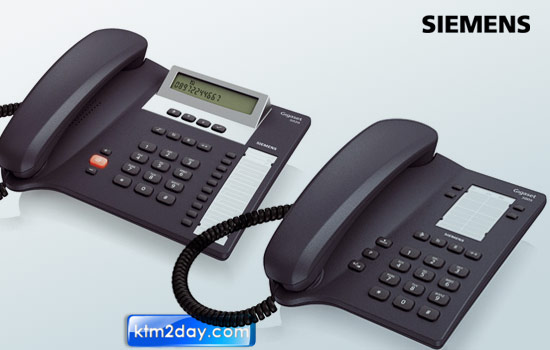 SHTC International today unveiled the exciting range of Gigaset Siemens Cordless and Corded Phones in the market. "Gigaset Communications meets the quality expectations as it has been gone through extensive checks in its own Quality Lab that covers all the stages in the process, ranging from a hand-made prototype to shipment," said the company.
Sustainable production, environmental awareness and service are part of the company's mission and vision and are confirmed every year by TÜV certification according to ISO 14001 and ISO 9001, it added.
The phones have received awards from many magazines and independent institutions too apart from numerous prizes for example the IF Design Award. Gigaset Communications' plant in Bocholt has won the award 'Factory of the Year' several times. Gigaset Communications GmbH is one of the world's largest manufacturers of cordless phones and the clear market leader in Europe for DECT phones, said SHTC International Pvt Ltd — the exclusive distributor for Nepal.