Old Boeings will be right back to salvage NTY ambitions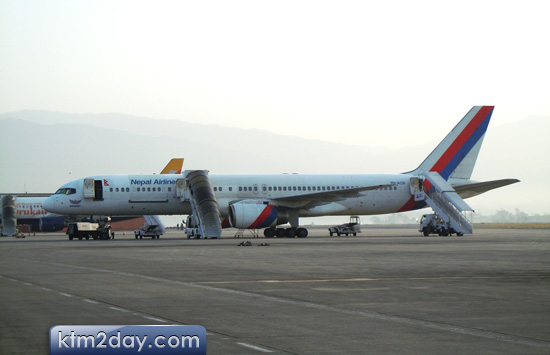 The national flag carrier is flying both of its aircraft from the January-end as the aircraft sent to Israel for C Check is due to return. The aircraft that is in Israel for C Check also had a problem of crack in the engine. "The engine was flown to Spain for repair," said a source at the Nepal Airlines Corporation (NAC). NAC has paid the Spanish company for the repair of the engine and it will be flown to Israel in a couple of days. The engine will be fixed in the aircraft in Israel, he said, adding that the aircraft will then be back to Kathmandu by January-end.
The NAC's Boeing 757-9N-ACB aircraft showed a crack in two of the 70 Outlet Guide Vanes in the engine of the aircraft in October.
The crack was discovered during a regular check-up that is conducted after a 500 hours of flight of an aircraft. The maintenance of the engine cost the NAC Rs 240 million and for C Check it paid Rs 260 million.
"We have prepared the new roaster including flights to be operated by these aircraft," said the source.
After the airline was left with only one aircraft, it was forced to reduce its international flights by a half on New Delhi, Bangkok, Hong Kong and Dubai-Doha routes due to lack of aircraft. The ailing airline has to compete with over two dozen international airlines with its age-old two Boeing 757s.
Though, NAC desperately needs new aircraft, all its purchase deals have been controversial, leading the airline to a virtual closure.
NAC had decided to buy a wide-body and a narrow-body aircraft from European manufacturer Airbus. It had planned to purchase a A330-200 — a wide-bodied aircraft with a seat capacity of 279 — and a narrow-bodied A320-200 with seating capacity of 150. But the government's anti-corruption watchdog last month pressed ahead with legal action against NAC chairman Sugat Ratna Kansakar for sending the lock-up money to the Airbus to book the aircraft.
The case is under the Commission for Investigation of Abuse of Authority (CIAA) at present halting the process of buying new aircraft for the company.
Travel and tourism industry in the country has been regularly lobbying to salvage the deal and buy more aircraft for the airline.(Source:THT)