Nepal Telecom reduces tariff on most of its services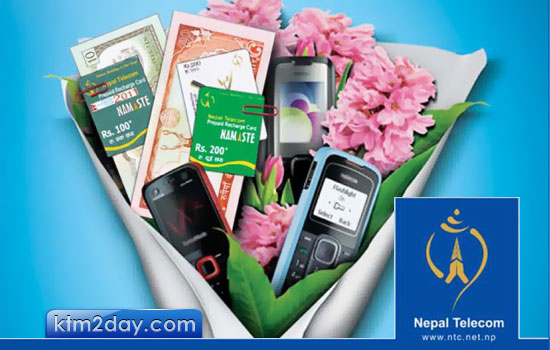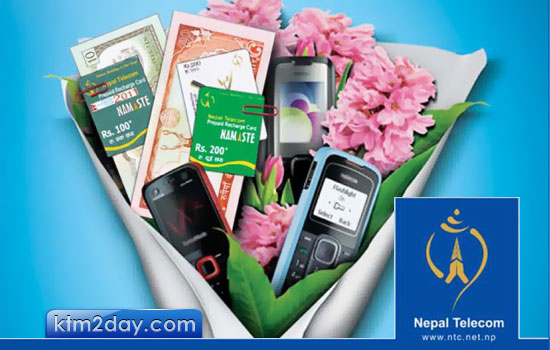 Nepal Telecom (NT) is all set to reduce the tariff of its all most all its services to be effective from February 13. We are reducing tariff in most of services, said Amar Nath Singh, Managing Director at NT in seventh anniversary today.
As per the plan, security deposit of Public Switched Telephone Network (PSTN) service is reduced to Rs 1,500 from current Rs 3,000 and installation charge to Rs 320 from Rs 900. Likewise, call traffic of Global System for Mobile (GSM) from Rs 0.75 to Rs 0.55. The tariff will be applicable in night time calling from 10pm to 6am. Same tariff rate also apply to Code Division Multiple Access (CDMA) in night time calling.
"The tariff for Multimedia Messaging Service (MMS) under GSM is fixed at Rs 1.50 per minute and video call is at Rs 2 per minute excluding tax," said Singh. The call made by Access Code (1425) to Bahrain, Iran, Iraq, Israel, Kuwait, Lebanon, Qatar, Saudi Arabia and UAE is reduced to Rs 12. Similarly, tariff to Cyprus, Sweden, Hungary and Finland has reduced to Rs 8 per minute, while call to German, Netherlands, Spain and Denmark costs Rs 10 and Norway, Belgium and Switzerland is at Rs 15 per minute.
The NT is also upgrading its bandwidth of home-based Asymmetrical Digital Subscriber Line (ADSL) to 192 Kbps from 128 Kbps and to 384 Kbps from 256 Kbps in the same rate respectively Rs 900 per month and Rs 1500 per month, according to the NT.
Speaking at the function, outgoing information and communication minister Shankar Pokharel said that move of the Commission for the Investigation of Abuse of Authority (CIAA) to obstruct NT's plan to introduce Next Generation Network (NGN) has deeply hurt the organisation. "NT could have made more benefit had it allowed introducing NGN," he said, adding, the trend to obstruct public enterprises from launching new service will hurt the national income.
He further said that the Public Procurement Act (PPA) has posed a serious problem at the functioning of public enterprises. The government is mulling to amend PPA and some initiatives have been made into this effect, according to him. He emphasized on the strategic partner and revenue sharing system for the long term benefit of the NT.
"Even though NT is converted to company limited with the pledge of independence, it has not been able to feel the independence so far," said Tankalal Shrestha, NT broad member. "There are some deliberate obstructions to NT's progress," he said, adding that the problem are created from government's bodies too.
NT's service users have reached to 5.8 million, according to it. Currently its GSM service has 47,67,506, CDMA has 10,41,261 and PSTN has 5,92,598 subscribers, said NT. The company has predicted Rs 28.17 billion revenue target and Rs 12.8 billion net profit in the current fiscal year. The NT has earned Rs 10.77 billion in net profit during the last fiscal year 2009-10.
NT is also adding more 500 Base Transceiver Station (BTS) for the enhancement of GSM service quality. NT has become the first telecom service provider with its service to the all Village Development Committees (VDCs), 3,915, of Nepal, according to NT.
NT to launch ONU
KATHMANDU: Nepal Telecom (NT) will start a bridge-programme to expand its telephone network and try to offset the delay in launching its ambitious Next Generation Network (NGN). Commission for the Investigation of Abuse of Authority (CIAA) has stopped NGN and Internet Portable (IP) CDMA, suspecting irregularities. NT is establishing 80 Optical Network Units (ONU) as bridge-programme in place of NGN, said Amar Nath Singh at NT. The NGN facility aims to modernise PSTN telephones transmitting voice, data and video services.