Panel recommends 2.6 GHz and 700 MHz band for 4G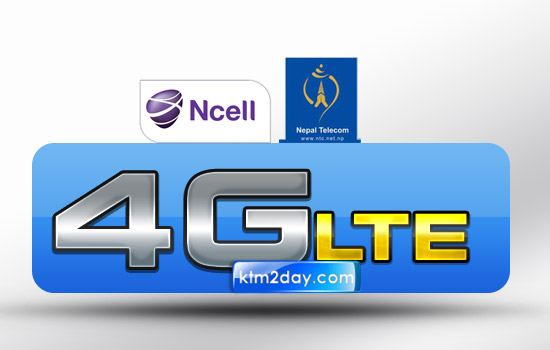 Telecom operators' aspiration to operate 4G mobile services in the country seems to be coming true. A committee formed to carry out a study on the possibility of 4G technology has recommended the government to assign spectrum from 2.6 GHz and 700 MHz band to interested operators through auction.
Two major telecom service operators— Nepal Telecom and Ncell— are showing interests for introducing the much-talked about 4G technology. 4G is the next complete evolution in wireless communications having a comprehensive internet protocol solution where voice, data and streamed multimedia services can be given to users. Also known as long-term evolution (LTE), 4G is the successor to 3G and 2G.
"We have recommended the Ministry of Information and Communications (MoIC) to assign spectrum through auction based on international trend," said Amar Sthapit, deputy director of the Nepal Telecommunications Authority (NTA) and a member of the study team. He said 700 MHz band is appropriate for rural areas and 2.6 GHz having 150 MHz bandwidth will be suitable for operating 4G services in densely populated urban areas.
The ministry had formed a six-member committee comprising telecom experts and officials from NTA to carry out study and make recommendation for the 4G technology. The Radio Frequency Policy Determination Committee, under the ministry, will decide on assigning 4G spectrum.
About a month ago, the committee had also decided set aside spectrum from 2.3 GHz and 3.3 GHz band for introducing WiMax tech-based voice and data services in the country. Currently, NTA is working on a guideline for introducing WiMax services.
The 4G technology is considered more advance than WiMax in terms of mobile communications. In October last year, Ncell, the first private sector mobile operator in Nepal, had asked NTA for frequency to start 4G test service in 2011. It had demanded the Nepal Telecommunications Authority to provide spectrum in the range of 700 to 2,600 MHz. Nepal Telecom had also asked for the spectrum to introduce the technology.
According to Sthapit, based on both the bands, permissions can be given to five operators for operating 4G services in the country. He said following the introduction of 4G technology, users can surf internet at 100 Mbps speed.
The International Telecommunication Union (ITU) has described 4G as a family of networking standards that offers data transfer speeds of up to one Gigabyte per second. It can provide a comprehensive and secure all-internet protocol-based mobile broadband solution to laptop computer wireless modems and smartphones.(Source:ekantipur)