Walmart proposes to step foot into Nepal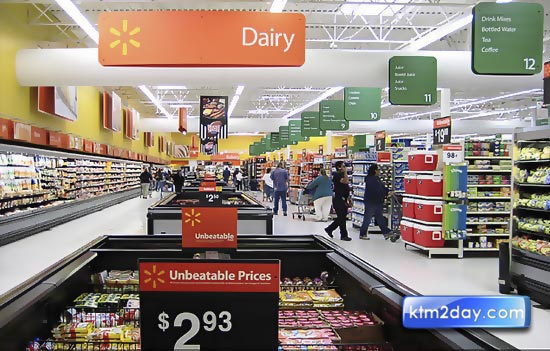 Walmart, the world's largest retailer has shown interest in starting operations in the Himalayan country of Nepal. Wal-Mart is looking to set up a joint venture, with an existing departmental store or retail chain in the country.
The Bentonville, Arkansas-based US company, had worldwide sales of US $419 billion in fiscal year ending January 31, 2011 and in the early 2000's, Walmart was a major purchaser of clothing and accessories from Nepal.
A Walmart representative was part of a US delegation which recently visited Nepal to look for investment opportunities and who displayed keen interest in setting up operations, by tying up with a local retail store or chain.
"I do not think there is any particular intention from Walmart to enter Nepal, right now. There was a delegation that came from US Chamber of Commerce from India to Nepal, among whom was a Walmart representative", Mr Uday Raj Pandey, President, Garment Association – Nepal, told fibre2fashion.
He added, "If everything goes well – the political scenario as well as other things, Walmart may be interested to do some business in Nepal. This came out in an informal meeting. However, they will not venture out on their own, but may tie up with some retail store or chain which is already operating in Nepal".
He further said, "If Walmart comes to Nepal everybody can have cheaper, fresh quality goods in hand. This, in turn, will create more competition for other chain stores. Nepalese producers or Nepalese sellers as well as Indian and other sellers will have to compete with Walmart, which will make cost of goods cheaper".