Times Square Mall opens at Durbar Marg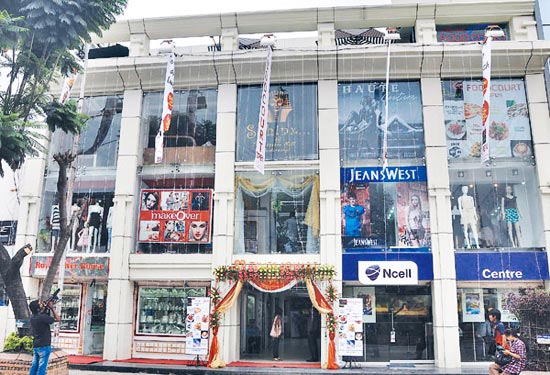 Durbar Square Mall on Tuesday formally inaugurated the Times Square Mall at Durbar Marg, Kathmandu. Durbar Square Mall Managing Director Rishab Rungta, Directors Niron Baniya, Suyoz Baniya, Manoj Agrawal and Bishwash Modi jointly inaugurated the new mall amid a function on Tuesday.
The new shopping destination includes a food court with eight stalls offering a variety of foods. The mall, on the occasion of its official launching has, unveiled an offer that ensures Rs 2,500 worth cash purchase voucher to be used at participating stores of the mall on every Rs 1,000 worth of purchases at the food court. Moreover, one can enjoy a live band every Friday at the food court.
The mall believes that its presence will ensure an excellent place to satisfy local customers' shopping and dining needs. Besides, the mall also offers fashion wear, jewellery items, electronic gadgets and telecom services, among others.
"Located at the most prime location of Kathmandu, within the exclusive shopping area, having a luxurious and modern architecture style, the mall will be acknowledged as the most affordable and luxurious shopping centre in the Valley," said the company in a statement.(Source:ekantipur)