Indian tourist arrivals by land triples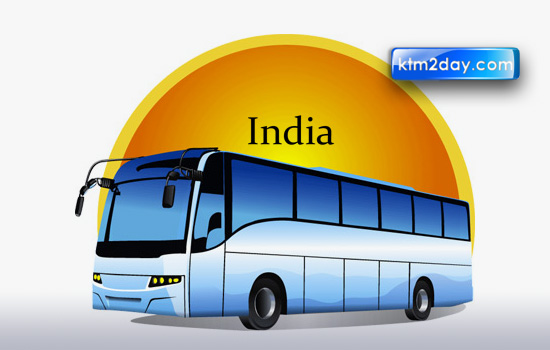 Nepal witnessed triple growth in Indian tourist arrivals by land in 2010 compared to 2009.
According to the Survey of Indian visitors to Nepal by land 2010, a total of 520,522 Indian tourists visited Nepal by land in 2010. The number, however, stood at 298,415 in 2009, according to the Nepal Tourism Board.
The Survey of Indian visitors to Nepal by land in 2010 — the second of its kind of survey — revealed that there were some 96,928 vehicles — an increase by 22 per cent over the previous year — of different categories that entered Nepal from eight border points. Majority of Indian tourists coming to Nepal for a holiday travel used Indian vehicles like mini bus, car, jeep, and motorcycle. Thus only Indian tourists crossing the border in vehicles are counted as tourists, it said, adding that the private vehicles carriers were found to be high with almost half that is 49 per cent of the vehicles compromising of car/jeep, while buses only accounted for eight per cent of the total Indian vehicles entered Nepal.
The survey used Indian vehicles entering Nepal basis as there is not any system of registering Indian tourists by land. According to data collected from Birgunj, Kakarbhitta, Rani (Biratnagar), Belihiya (Bhairahawa), Nepalgunj, Dhan-gadi, Vittamod (Janakpur), Gaddachowki (Mahendranagar) of Indian tourists visiting Nepal for an overnight stay and longer, there were some 154,086 third country tourist arrivals by land in 2010, while some 674,608 tourist used vehicles.
Expenditure survey in offing
KATHMANDU: Nepal Tourism Board is planning Expenditure Survey of tourist to get the clear picture of contribution of tourism sector to the national economy. "We are yet unaware of the accurate contribution of tourism to the GDP," said director of planning and monitoring at NTB Kashi Raj Bhandari. According to Central Bureau of Statistics, contribution of tourism comes to around two per cent to 2.5 per cent in national economy but the contribution should be more. "We do not have a special mechanism to monitor total expenditure of tourist arriving Nepal," according to him.(Source:THT)