Foreigners to be allowed to buy apartments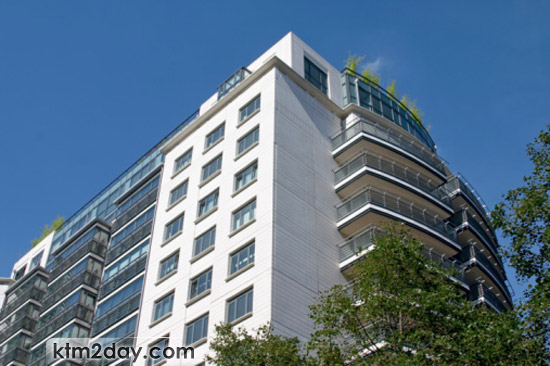 The government is working on a directive allowing foreigners and non-resident Nepalis (NRNs) to purchase apartments. A draft of the decree is under discussion by the related ministries and it could go into effect by mid-December.
In order to increase investments in commercial and residential housing amid a slump in the real estate sector, the budget for the current fiscal year has included a provision to allow NRNs to buy houses and apartments. Foreign individuals and companies have also been permitted to buy flats and apartments costing US$ 200,000 or more.
The Ministry of Land Reform and Management (MoLRM), that prepared the directive, has sent copies to the ministries of Home Affairs, Foreign Affairs, Physical Planning and Works and Finance for their perusal.
"We have called a meeting of officials of these ministries and the private sector on Dec 2 to finalize the directive," said Krishna Bahadur Raut, joint secretary at the MoLRM. "We will come up with a concrete guideline after the meeting."
The proposed directive bars foreigners purchasing houses and apartments in Nepal from selling them for five years. However, the NRN Act 2007 has a provision allowing NRNs to purchase flats and apartments here.
Real estate traders are optimistic about the government's move amid gloom in the market. "The directive will help the market to regain momentum," said Min Man Shrestha, general secretary of the Nepal Land and Housing Dealers Association (NLHDA).
Shrestha added that the government's announcement to allow foreigners to purchase property had created a buzz among foreigners, and that they were eagerly waiting for the directive to be endorsed. "About five to seven teams of foreigners have been visiting dealers and project sites," he said.
Real estate trading continued to nosedive in the first quarter of the current fiscal year with revenue collection at the five valley-based land revenue offices plunging 17.26 percent to Rs 345.07 million compared to the same period last year, according to the Department of Land Reform and Management.
Banks have said that they are having a hard time recovering loans given to the realty sector. Housing developers are struggling to sell apartments amid tightened home loans.
Given this situation, they hope that NRNs and foreigners could be a nice alternative for them. However, they have reservations regarding the provision that prevents the property from being sold for five years. "It would be better if foreigners purchasing houses and apartments were allowed to sell them to other foreigners," said Shrestha.
(Source:ekantipur)