Nepal's handicraft exports soar up by 39 percent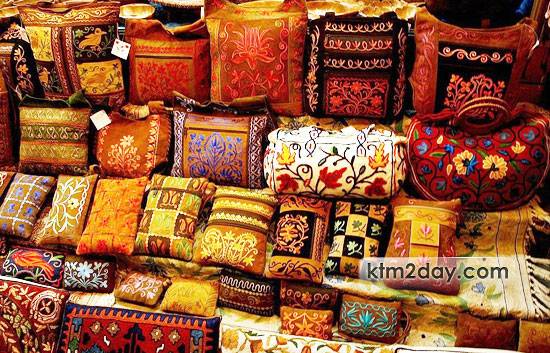 Nepal's handicraft exports soared 39.66 percent in the first half of the current fiscal year. The Federation of Handicraft Associations of Nepal (FHAN) has attributed the growth to the promotion of innovative handicraft products and a rising US dollar.
According to FHAN, the value of handicraft exports surged to Rs 2.08 billion from Rs 1.49 billion during the review period. Among the export items, textiles jumped 40.77 percent to Rs 1.03 billion while non-textile products increased 38.58 percent to Rs 1.05 billion.
FHAN President Bikash Ratna Dhakhwa said the effort to export handicrafts of new designs was among the reasons behind the spurt in exports. He added that FHAN had started promoting handicraft products in designs suitable to the lifestyles of the importing countries.
Among textile products, goods made of wool, silk, felt, hemp and allo registered a significant growth during the period. Exports of silk products almost trebled to Rs 108.76 million while allo products surged 141 percent to Rs 1.35 million. Similarly, felt and hemp products registered growths of 37 percent and 61 percent respectively.
Dilip Khanal, acting director general of FHAN, said there had been a significant rise in export earnings from garments made of natural fibres. "We have started to focus on high value products made of these raw materials," added Khanal. According to him, exporting customised products in these categories helped increase revenue. The US was the largest buyer of Nepali handicraft items during the period mid July to mid-January this year. With imports of Rs 608.92 million, the US accounted for 29.11 percent of the total income from handicraft exports.
Germany and the Tibet Autonomous Region of China were the second and third largest buyers. They imported handicraft goods worth Rs 193.05 million and Rs 170.73 million respectively during the review period. According to FHAN, exports of metal craft to Tibet increased to Rs 146.36 million from Rs 36.53 million during the period under review.(Source:ekantipur)