Unified licensing policy : Telecom service providers express divergent views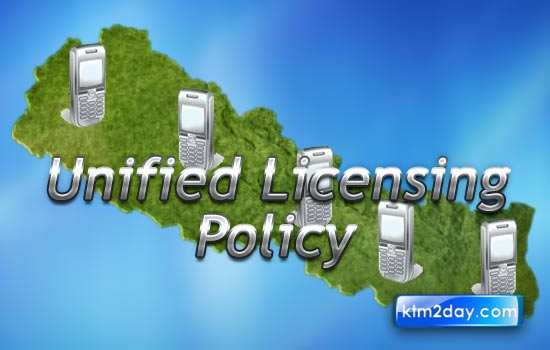 Telecom operators have divergent views on the recently-introduced unified licensing policy in the telecom sector, which enables all telecommunication companies to operate cellular, fixed and international call services.
The government introduced the policy last Monday.With the government maintaining the license renewal fee at Rs 20.13 billion for the next 10 years, small telecom operators are somewhat sceptic about the policy.
Smart Telecom, which has acquired the license for expanding services in rural areas in four development regions, except for the eastern, plans to go for unified licensing. However, United Telecom Limited (UTL), which has the license for basic telecom service, and Nepal Satellite, another rural telecom operator, complained that the license renewal fee was too high.
Smart Telecom, welcomed the new policy, and said it would apply for the unified license to expand its services across the country. This new provision allows operators to take mobile or fixed line services across the country with a single license after paying a fee of Rs 357.5 million and agreeing to pay a renewal fee of Rs 20.13 billion after ten years.
"Since there is no other option for expanding services in future, we will go for the unified license," said Subash Bajracharya, CEO of Smart Telecom, adding that they were also studying the criteria for acquiring the license.
In its existing license, the government has told Smart Telecom to take services to 398 unserved village development committees in the four development regions.
Currently, only Nepal Telecom has separate licenses for telecommunication services. Ncell, the first private mobile service operator, has the license for nationwide mobile service operation.
However, Nepal Satellite CEO Mani Chaulagain said at a time when profit-making, big operators are finding it hard to pay the Rs 20-billion renewal fee, the same fee structure would not be beneficial for small rural operators. "We do not find the new license provision encouraging. Rather, we will concentrate on working based on our existing license condition," he said.
Nepal Satellite obtained the license for basic telecom service on condition that it start service from the mid-Western region and expand progressively nationwide.
Officials of another rural operator, STM Telecom, refused comment.
Ncell, however, is positive about the government's decision. In his blog, Ncell CEO Pasi Koistinen said the new provision was 'pretty good news' that allows even the small regional operators to provide mobile service as new players.
The Nepal Telecommunications Authority (NTA), the regulator of the telecommunication sector, wants at least one new cellular service provider to enhance competition in the market, given that just two—Ncell and Nepal Telecom—are providing this service.