Tribhuvan Int'l Airport to get two new surveillance radars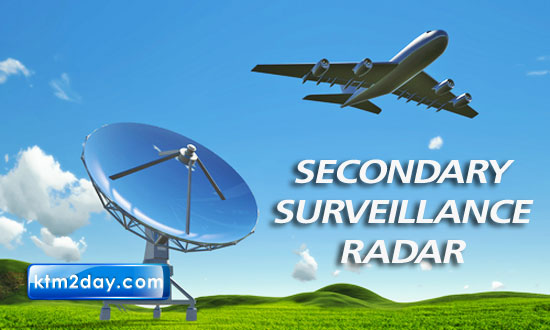 Tribhuvan International Airport (TIA) is likely to get two new surveillance radars — one at TIA itself replacing the existing one and another at Bhattedanda, Lalitpur — which will help improve reliability and safety of air transport in Nepal.
The first one will work as the primary radar and will have a coverage of 60 nautical miles around the valley and surrounding areas. The second will work as a secondary surveillance radar (SSR) that will give coverage of up to 200 nautical miles.
TIA officials said the coverage of the new SSR would extend up to Nepalgunj in the west and the entire country in the east, north and south. It will enable the radar system to detect and measure the position of aircraft. Currently, the 14-year-old radar system at TIA functions both as the primary and secondary radar system.
While functioning as a secondary radar system, it cannot detect an aircraft's position when it is flying below 5,000 ft due to hills and mountains. With the secondary radar system at Bhattedanda, the radar system will be able to detect aircraft flying at an altitude of less than 5,000 ft too due to the high altitude of the location.
Despite having the same capacity, the current radar has been failing to locate and detect aircraft below that altitude requiring airports to contact the pilot to find out its location.
The Japan International Cooperation Agency (JICA) is currently undertaking a study of these two projects under its TIA Modernization Project. A five-member technical team led by Hiroyuki Ueda, senior advisor on transport at JICA, has been conducting a detailed study of the projects. The team had arrived on July 27 and is scheduled to finish the study on Aug 23.
Installation of the automated equipment will help TIA to handle the growing air traffic and improve safety and efficiency. "Particularly, the new radar system will enable pilots and air traffic controllers to see displays with highly accurate traffic data, displays that update in real time and don't degrade with distance or terrain," said CAAN officials.
The system will also give pilots access to weather services, terrain maps and flight information services.
The radar at TIA was manufactured by Japan's Toshiba Company in 1998, and it was installed under a grant assistance from the Japanese government. The existing radar was set up at a cost of US$ 34 million. It was last serviced at a cost of Rs 42.5 million on April 8, 2010 after a gap of 12 years even though maintenance is required every seven years.
Officials said that although the radar at TIA is functioning well, sporadic problems have been occurring due to its age. Besides, if a new system is installed, CAAN said it wouldn't have to bear the high maintenance costs of the old radar and also be freed of the hassle of looking for rare spare parts.
"Installation of a secondary radar was proposed in 1994 when the existing radar was installed at TIA, however, due to multiple reasons, the plan was put on ice," said Hans Raj Pandey, chief of communications navigation and surveillance (CNS) at CAAN.
"At the request of the government, the process of replacing the old radar at TIA and installing an SSR at Bhattedanda has begun." Pandey said that the radar would also assist a number of international routes like Trans Himalaya 1 (Bangkok-Kolkata-Nepalgunj-Indek in Pakistan) and Himalaya 2 (Kathmandu-Bagdogra-Guwahati-Silchar-Imphal-Kunming).
Nepal has been pressing for the use of these lucrative airspaces at different aviation forums. TIA's existing radar cannot provide coverage to the proposed new air routes.
CAAN officials said that the project would be undertaken under a grant assistance of the government of Japan. The combined cost of the projects was estimated to be over Rs 1.5 billion three years ago.
The government had also asked for assistance to build the project during the two-day visit to Nepal of Japanese Foreign Minister Koichiro Gemba in April. In May, another JICA team was in Kathmandu for an initial inquiry of the project.
During the peak season from September-November, TIA handles more than 70 international aircraft movements and 230 domestic flights movement per day.