Nokia's Low-End Asha Is Outselling Lumia 2:1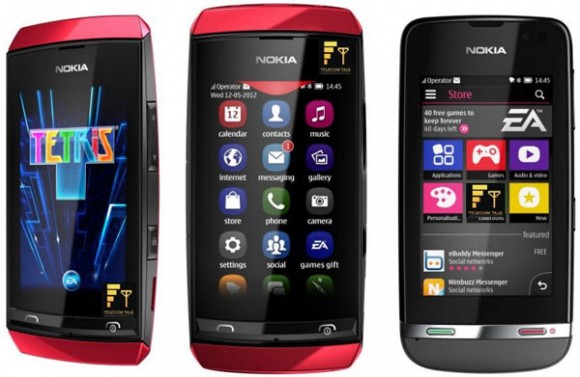 Earlier this week, Nokia pre-announced its financials for the fourth quarter of 2012, telling investors to prepare for better than expected results. The big reasons for the upside surprise: The strong performance of Nokia's Devices & Services division generally and burgeoning Lumia sales specifically.
But there was another key player in Nokia's Q4 uptick: The company's Asha family of low-end, multitouch smartphones.
According to Nokia's announcement, shipments of Asha smartphones hit 9.3 million units in the fourth quarter (note: this obviously does NOT include shipments of Asha feature phones). That's more than double the 4.4 million Lumias shipped during the same period. More to the point, it's nearly 50 percent more than the 6.5 million Asha smartphones shipped in the third quarter.
Pretty significant sequential growth, and it suggests that the Asha smartphone line is gaining good traction in emerging markets.
And that's a point well worth noting as Nokia struggles to right itself. With the Lumia line, the company has a tough battle ahead of it in the smartphone market's higher reaches.
But with the Asha — which with its limited functionality and Series 40 OS, just barely classifies as a smartphone — it may have a line of devices with which to capture share in emerging markets dominated by Google's Android and Research In Motion's BlackBerry.
"Some countries, like China, appear to be "game, set, match" for Android, while others like Indonesia are heavily BlackBerry," Raymond James analyst Tavis McCourt told . "Asha is interesting for Nokia because in many of these markets Nokia's brand is very strong and Symbian devices used to sell very well. India, Eastern Europe, Africa and Latin America are examples of of regions and countries where Nokia likely has a strong opportunity with Asha, but even in these markets android phones are growing rapidly as well."
So it's possible that the Asha smartphone line could serve as Nokia's bread and butter while it works to spur demand for the Lumia. But "could" is the operative word here. While the Asha's recent growth is encouraging, it's not yet clear if Nokia can sustain it.
Said McCourt, "The growth in Asha from Q3 to Q4 was impressive, but Nokia has had a history of heavy shipment volume in emerging markets in fourth quarters followed by weak first quarters. So it's probably a bit early to declare victory for Nokia against low end Android competitors in emerging markets."