Sajha imports 16 buses; service relaunch by mid-March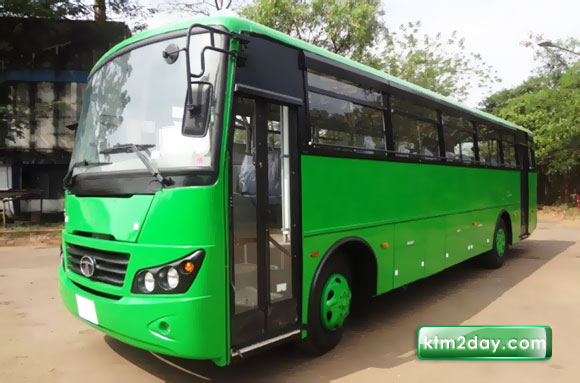 Sajha Yatayat, the formerly state-owned transport service provider which is the oldest in the country, is planning to resume the service from mid-march under a new management following the arrival of 16 new buses.
Previously, Sajha had planned to launch service from this mid-February.
The main objectives of resuming the buses is to control traffic congestion and pollution along with providing quality service to the general public, said Kanak Mani Dixit, chairman of Sajha Cooperatives.
As per the preliminary plan, Sajha will operate services in two routes—Harihar Bhawan-Tripureshwor-Ranipokhari-Kamalpokhari-Gaushala-Koteshwor-Satdobato-Lagankhel (16.5km) and Satdobato-Lagankhel-Jawalakhel-Tripureshwor-Teku-Kalimati-Kalanki (16.4km).
Sajha has brought the buses from TATA Motors Company in India that had come up with lowest bid among the companies from Hong Kong, China, Singapore and India in the global tender called by Sajha Yatayat for vehicle supply.