Study of road network to improve transport mgmt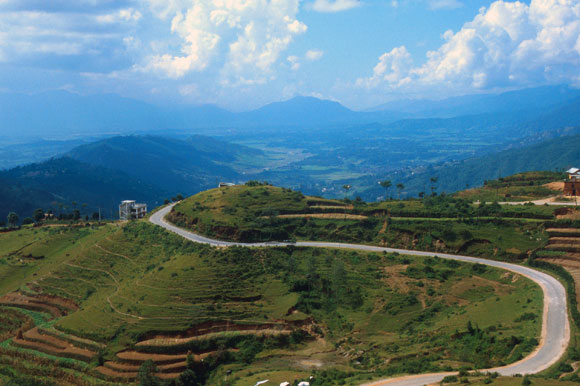 The government has started mapping the entire network of motorable roads in the country as part of its plan to implement scientific transport management. Over 500 routes including inner city roads will be studied under this programme which aims to improve smooth operation of vehicles.
Public vehicles currently operate on 432 routes. However; they have not been properly studied in terms of physical condition, exact length and the number of vehicles required to provide transport service on them. The study being carried out by the government will classify mountain, hill and Tarai roads, and fix public transport fares accordingly.
The mapping of the country's routes will also help the government to issue route permits to public transport operators in a planned way, ending the haphazard system that prevails presently.
According to the Department of Transport Management, they have started studying the routes in Dhaulagiri and Sagarmatha zones. The department has set a target to complete compiling information and come up with a report on route mapping by mid-July this year.
Sarad Adhikari, technical director at the department, said that they would identify all the routes for the first time through field studies as it had become necessary to determine their exact length. He added that even though the number of vehicles and routes were increasing, there was no exact information about the routes.
After the study is completed, the government plans to adjust fares based on distance. The government has set the fare at Rs 15 for travelling on a public vehicle for a distance of up to 4 km in its latest revision of public transport fares. However, the government itself has not determined the lengths of the routes and the bus stops.
"We plan to fix the bus stands for each route after determining its exact length," said Mohan Bhattarai, mechanical engineer of the department. He added that after the study, fares for Tarai and hill routes (for which route permits were earlier issued as gravel roads) were expected to come down as the rates would be fixed based on the condition and standard of the road.
With the government giving major priority to road infrastructure, the country's road network has increased significantly in the last one decade. The rapid expansion of roads has also led to the trend of transport operators obtaining route permits without doing proper research. This has resulted in serious road accidents due to inadequate knowledge of route conditions. The department said that the ongoing study would provide a guideline for issuing route permits.