CG unveils new air conditioner models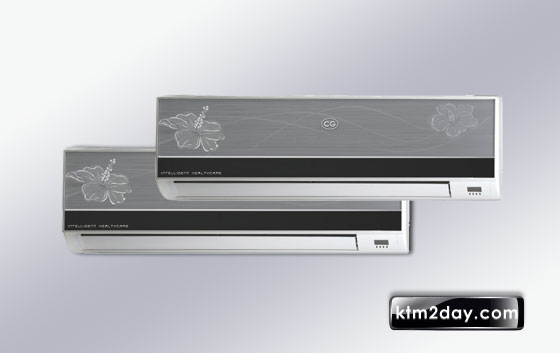 CG, a subsidiary of the Chaudhary Group, has introduced its new range of CG air conditioners. The company has rolled out four models of air conditioners, the CG- 09THCA, CG-12THCA, CG-18THCA and CG-24THCA.
CG said in a statement that the new range of air conditioners come with a built-in voltage stabilizer that works even on low voltage. "The benefits are very clear; it saves money as there is no need to buy an additional voltage stabilizer," the company said. The products are suitable for the Tarai region of the country that experiences high voltage fluctuations.
CG Electronics has stated that the new air conditioners are quiet and calm, and have quick performances. Likewise, the devices come with full function cordless luxury remote control. CG air conditioners have a compact design. "It also has an 'excellent' new look—mirror floral printed design that adds beauty to the consumers' home as well as work.
With their low power consumption feature, these devices have become more energy efficient and reduce the monthly power bill," the company said.
CG Electronics has priced the appliances in the range of Rs 40,580 to Rs 77,990. All the products come with a 12-month warranty.