Neta V Electric CUV with a driving range of 400 kms launched in Nepal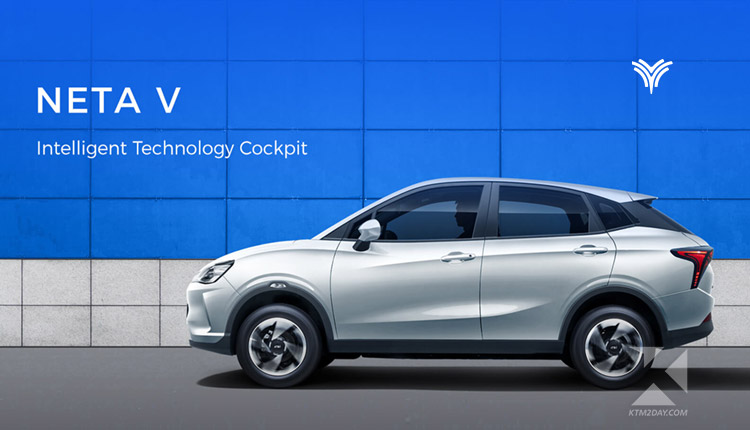 Chaudhary Group, Nepal's oldest industrial and corporate conglomerate, has also entered the automobile market. CG Motor, the newly formed subsidiary of Chaudhary Group's Nirvana Chaudhary said it plans to import and sell electric vehicles in Nepal in the near future.
Hozon Auto New Energy Vehicle Company, which was founded in China in 2014, is the source of CG Motor's EV, according to Chaudhary Group sources. The company has it's R&D located in Silicon Valley, California, while the company's design centre is in Beijing, China.
The first concept vehicle of Hozon Auto was unveiled in 2017 by the Chinese company. In 2018, it was given the name Neta N-Zero-One.
Also Read : BYD Atto 3 Price, Specs, Feature in Nepal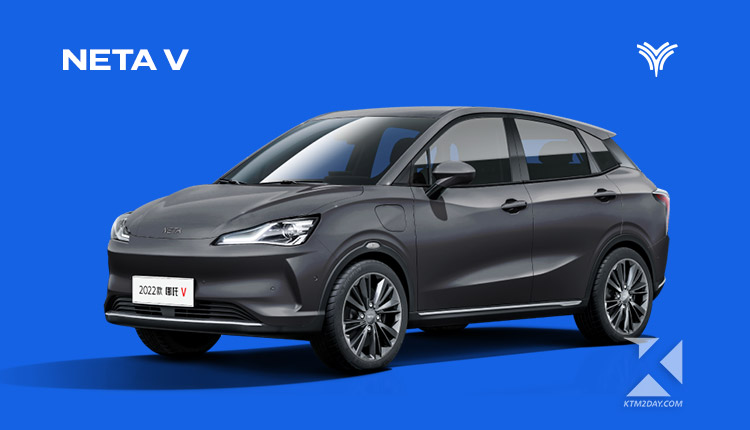 In addition to the Neta U model, which was released in 2019, and the 4-meter-long SUV Neta, which was unveiled in 2020, the automotive company introduced the first small SUV. Also in 2021, the business plans to release the Neta S compact sedan.
There has been a quick expansion of the company's market since it has developed four models in a succession in the past four years.
Given the company's current fleet, it's more probable that a four-meter Neta V will make its way to Nepal first. The Sub Four Meter SUV is currently the most popular type in the Nepali market. A taxi version of the Neta S may also be offered for sale.
Neta V Features
Tesla inspired design can be seen in the Neta's front, which is a beautiful SUV. The automobile is 4070 mm long, 1690 mm wide, and 1540 mm high.
The vehicle has a 2420 mm wheelbase and a 146 mm ground clearance. This vehicle appears to compete directly with the Tata Nexon EV aside from its ground clearance, in terms of size, battery and so on.
Both sides of this car include a charging port. On one side, you'll find a standard slow charging port and on the other, a fast charging port.
Like Tesla, Neta V also boasts a beautiful cabin and a vertical infotainment system.
In addition, the key offered in it has been prepared in a different way.
A steering wheel with flats on both sides is essential to the round shape, which also features a spinner. This car's steering wheel seems like it was influenced by the ones used in sports vehicles.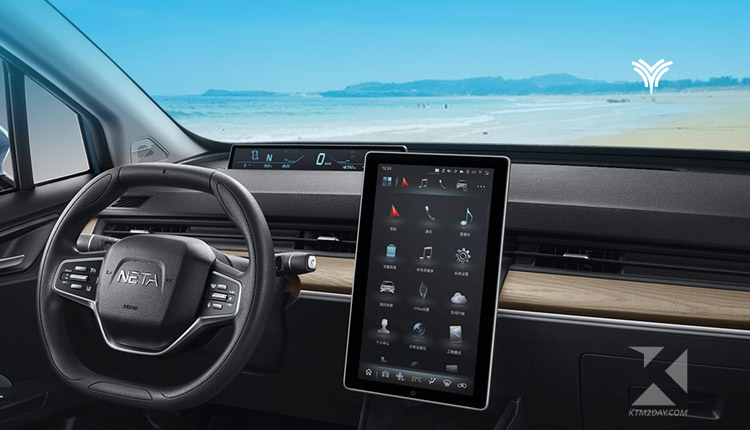 Unlike in most cars, this vehicle's driver information display is located above the dashboard, rather than behind the steering wheel. To the left of the bottom steering wheel, there is a gear shift. The touch system allows you to dim cabin's lights.
It is available in two different motors and battery packs from the manufacturer. Powered by a 40 kW motor, the vehicle has a 31.18-kWh battery. On a full charge, it has a range of 301 kms.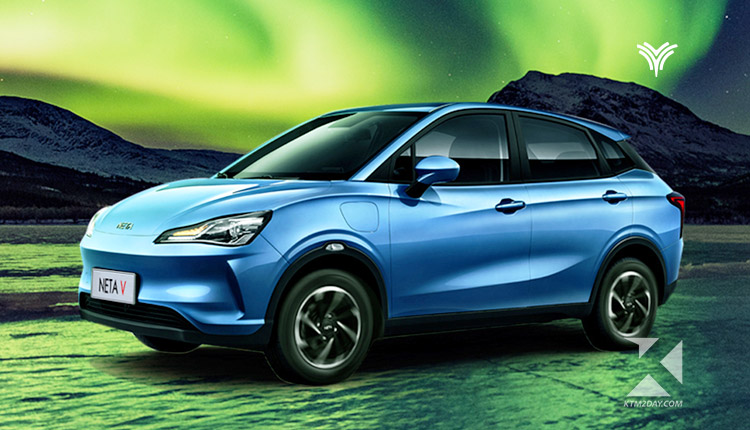 Its long-range model, meanwhile, has a battery pack rated at 38.54 kWh and a motor rated at 55 kWh.
According to the company's website, a full charge provides a range of 401 kilometers. In comparison, a slow charger can take up to 12 hours to charge an electric vehicle to 80 percent of its capacity, while a fast charger can do it in 30 minutes.
Neta V Price in Nepal
Neta V electric vehicle is available in the Nepali market in 5 different colors and its price has been fixed at Rs. 37.99 Lakh. Similarly, every buyer will be provided 6.6 KW charger and one year insurance facility free of cost.