Bikes drag auto registration down to 9%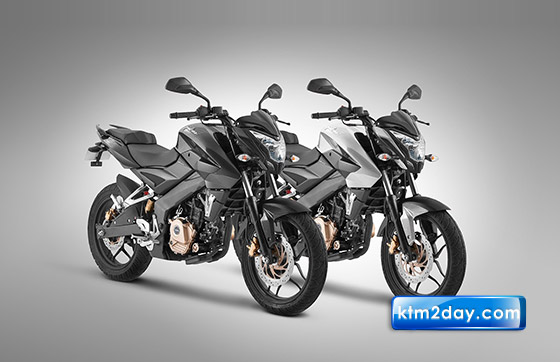 The first half of the fiscal year has witnessed a decline in the registration of vehicles.
According to the Department of Transport Management (DoTM), vehicle registration came down by 8.96 percent between mid-July and mid-January compared to same period of last fiscal. Except for cars and pick-up vans segmental other segments saw registrations fall, according to DoTM officials.
A total of 102,579 units of vehicles were registered in the first six months of the fiscal year, DoTM statistics show. Registration of passenger cars posted a double-digit growth of 13.71 percent, while that of pick-up vans rose to 2,872 units from last year's 2,691 units. However, registration of motorcycles posted a decline 9.79 percent, dragging down the overall vehicles registration in the review period. Motorbikes, which accounts for 85 percent of the total registration, saw the number fall to 87,128 units compared to last year's 96,587 units.
Automobile dealers attributed the drop in motorcycle registration to the delay in full implementation of the new trial system for obtaining driving licence and the decline in sales in the Kathmandu valley. The new trial system introduced last year is yet to be implemented fully across the country. Motorbike registration fell in all zones, except for Narayani, Lumbini, Rapti and Mahakali.
According to DoTM, the overall automobile registration posted decline in Mechi, Koshi, Sagarmatha, Narayani, Gandaki, Dhaulagiri, Bheri and Seti.
Car registrations in Bagmati Zone, which includes the country's major auto market of the Kathmandu valley, increased to 5,721 units in the first six months, against 5,031 units in the same period last fiscal year. However, the zone saw a slight decline in motorbike registrations, with the number coming down to 30,022 units from 30,804 units.
According to Shekhar Golchha, president of Nepal Automobile Dealers Associa-tion (NADA), the motorbike market was affected due to low sales in Bagmati. "In Bagmati, the market is probably heading towards saturation," he said.
DoTM Director Sarad Adhikari echoed Golchha. "The trend of buying cars is increasing in Kathmandu, whereas the motorbike market is growing in cities outside Kathmandu," he said.
Golchha said the market would improve in the second half due to two factors — formation of the new government and improvement in the government's capital expenditure. "The demand, which has declined significantly after the Constituent Assembly (CA) election, has started to improve after the formation of the new government."