Nepal needs to assure travellers about air safety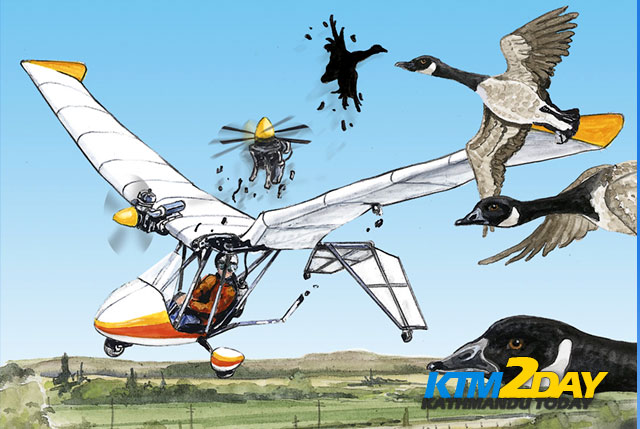 Visiting British Minister of State at the Foreign and Commonwealth Office, Hugo Swire, on Tuesday said Nepal needs to assure travellers that its aviation industry meets the international standards.
He said his government would "work closely" with the Nepali authorities to ensure better aviation safety. "If we are to get Nepali airlines off the EU blacklist, we do need to see better regulation here," he said at Kathmandu domestic airport. On Dec 5, 2013, the European Commission (EC) had blacklisted Nepali carriers for their poor safety record. It has told European travellers not to fly on any of the Nepali airlines. The blanket ban has petrified the Nepali tourism industry.
"I discussed the safety matters with Tourism Minister Bhim Acharya on Monday to ensure that there is better safety and better regulation here working with the UK Air Accident Investigation Branch and pilot training and other ways to help improve Nepal's safety record," he said
Nepal and the UK have recently signed a memorandum of understanding to improve air safety, which is yet to be formalised. "I'm standing here this morning at the airport in Kathmandu, the site of the 2012 tragic Sita Air accident, in which seven British nationals lost their lives. My thoughts are with their families," he said. The United Kingdom sends around 40,000 tourists a year to Nepal.
Swire said Nepal has a number of issues—some of the landing sites are very remote, there are issues to do with weather, and pilot training is absolutely key. Hence, it is important that the people have confidence here, both from a regulatory point of view, pilot training, and confidence in travelling around this beautiful country, he said.
Nepal will have to wait until November to know whether the operating ban (or operational restrictions) within the EU against Nepali carriers will be lifted or continued for a longer term.
A report of an on-site inspection carried by the EC of Nepal's civil aviation sector in the first week of February to reassess whether the country be kept on the air safety list for a longer term was not considered necessary to discuss at the Aviation Safety Committee meeting held on March 25-27 in Brussels, Belgium. The next meeting is scheduled for November.
Nepal has to send a progress report on major issues pointed out by the EC again by September 15.